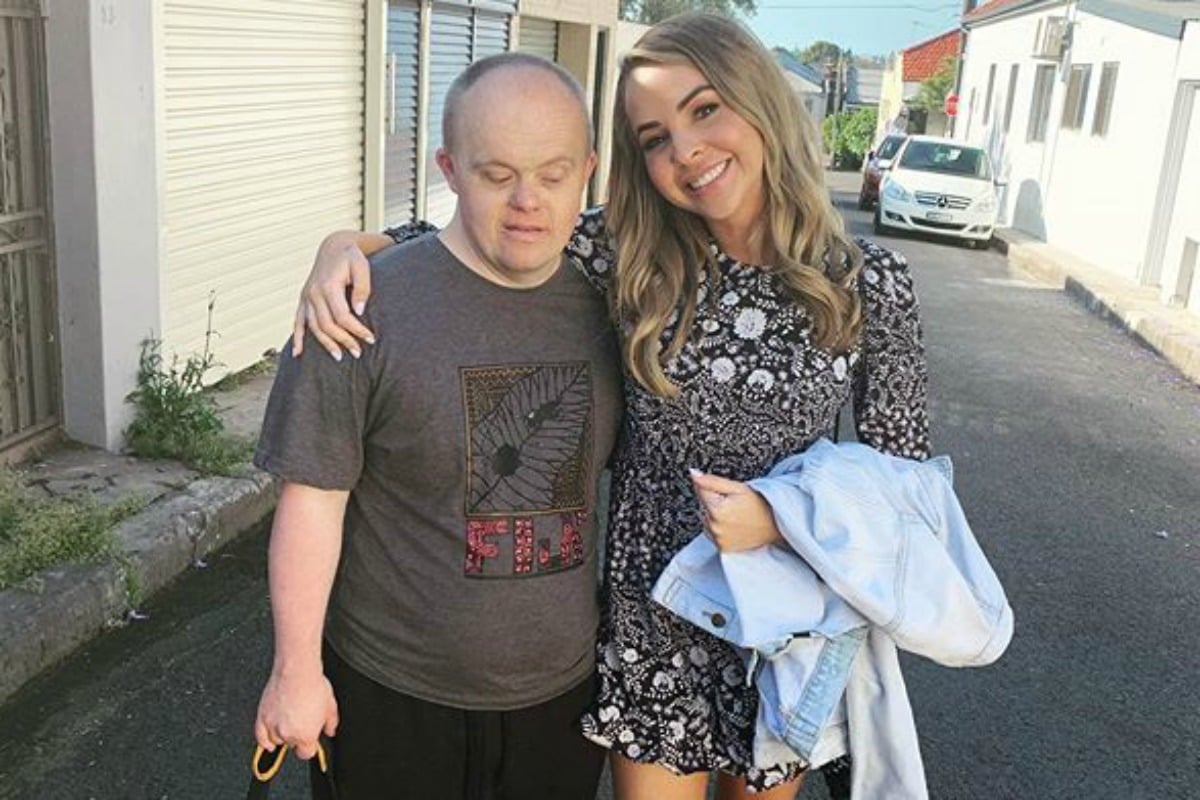 Before she was on The Bachelorette, Angie Kent graced our screens on Gogglebox alongside her friend and housemate, Yvie Jones.
But Angie and Yvie had a third housemate Tom, who we never saw because, apparently, the casting agents didn't want him on the show.
Tom is 38-years-old and has Down syndrome and diabetes, and according to Angie, he's also one of her best friends.
Angie and Tom appeared on The Project on Wednesday night to talk about the need for more support for people with disabilities.
They also aimed to "raise community awareness around the amazing work carers, support workers, friends, family and housemates do."
"Tom is very much someone that just lives in the moment. He's very passionate. And he just constantly puts a smile on my face," Angie explained. 
Watch Angie and Tom's interview on The Project. Post continues after video. 
Angie – along with Yvie – lived with Tom and acted as his carer for three and a half years in inner Western Sydney.  The three of them quickly became like family. 
"We loved to go out for dinner together and get the giggles. Lots of singing and dancing, usually."
"Yvie, Tom and I have been to Bali twice. I have taken Tom to the UK once."
When Tom turned 21, his parents bought him a house so he could live his life more independently.  For the past 17 years, housemates like Angie have been caring for Tom in return for free rent.
"I'm there to help him with his diabetes, get him up in the morning, make sure he's having a healthy routine. It's one of those things where it doesn't feel like work because there's so much love. You are like a family." 
Angie has now become a qualified support worker but says the government needs to do more to support people with disabilities find a place to live. 
"It comes down to the government having more housing arrangements where people can live kind of like in a community. Where half of it is able-bodied and half is disabled. You work together and live in a community and support each other,"  she said.