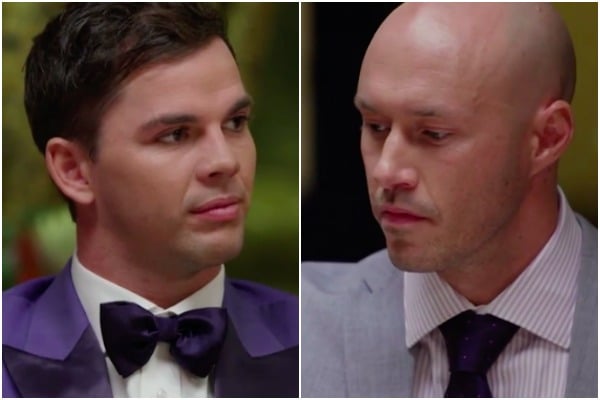 Poor Matt Whyatt didn't get a hell of a lot of airtime on The Bachelorette, but he's making up for it post-dumping, spilling the tea on the men left in the house.
Matt and Alex (who we also kinda don't recognise, thanks to his lack of airtime) were left rose-less by Angie Kent last night, which Matt says he was "devastated about" at the time.
"It was hard going through it a couple of months ago and then having to watch it back over again [last night] and seeing how upset I actually was.
Check out Mamamia's superfan cuddling up to Angie Kent. Post continues after video.
"I was obviously devastated because I had formed a good connection [with Angie] we had some good chats and laughs in one-on-ones that didn't make it to air," the 27-year-old told Mamamia.