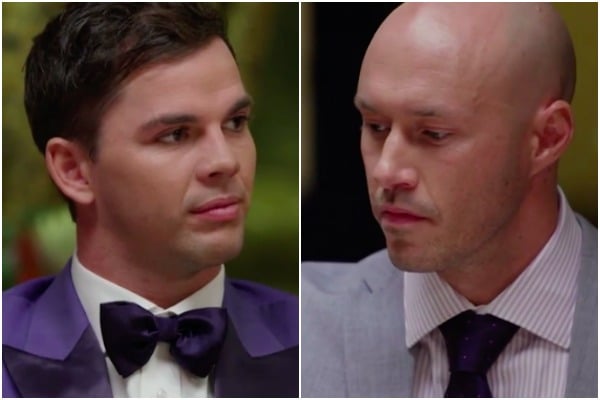 Poor Matt Whyatt didn't get a hell of a lot of airtime on The Bachelorette, but he's making up for it post-dumping, spilling the tea on the men left in the house.
Matt and Alex (who we also kinda don't recognise, thanks to his lack of airtime) were left rose-less by Angie Kent last night, which Matt says he was "devastated about" at the time.
"It was hard going through it a couple of months ago and then having to watch it back over again [last night] and seeing how upset I actually was.
Check out Mamamia's superfan cuddling up to Angie Kent. Post continues after video.
"I was obviously devastated because I had formed a good connection [with Angie] we had some good chats and laughs in one-on-ones that didn't make it to air," the 27-year-old told Mamamia.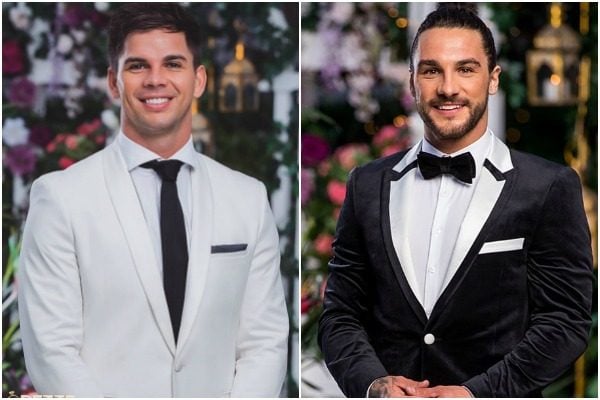 Despite Matt being the latest evictee, it's Ryan who's the focus of post-show chat today.
Last night it was revealed the former RSPCA inspector applied for Ali Oetjen's season of The Bachelorette, despite telling Angie multiple times that he was there purely because it was her, and he wouldn't normally consider "doing something like this".
Matt told Mamamia he had an uneasy feeling about the bloke from the start, even though Angie was obviously smitten with him.
"He's a nice bloke but he's almost too nice. We all opened up with each other and had nothing really to hide, whereas Ryan wouldn't. That came across a bit suss," he said.
"He kept his guard up and it made it hard to gain his trust. Then we found out that little bit of information last night, so it was pretty tough, and there was a bit of butting heads in there at one stage."