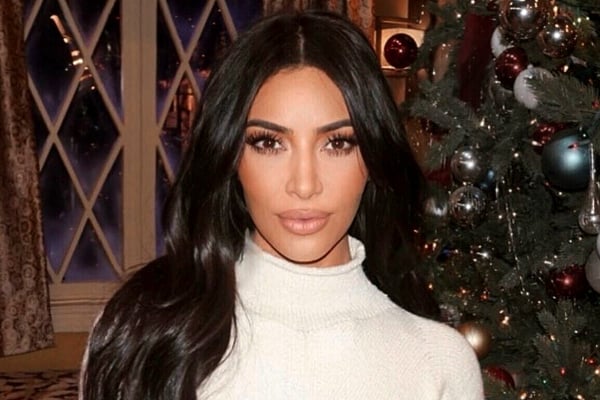 1. Kim Kardashian on the "dramatic" reason we won't be getting a Kardashian Christmas card this year.
In a tradition as old as Christmas itself (give or take a few centuries), every year as the Christmas trees go up, so does the Kardashian family Christmas card.
Until this year.
You see last year, there was a bit of family drama between Kim and Kourtney over the family Christmas card. In her own sisterly way, Kim told Kourtney she was the "least interesting to look at", and the oldest Kardashian did not take that well.
And thus a time old tradition swiftly died.
I'm also excited for the Kardashian Jenner Christmas Card!! I hope it won't have any drama like last year hahaha lol joke ????❤ @KendallJenner @KylieJenner @KimKardashian @kourtneykardash @khloekardashian @KrisJenner pic.twitter.com/lwYGdePMOE

— nichole ✨ (@blessedjenners) November 25, 2018
Speaking to E! News, Kim Kardashian confirmed the demise of the Kardashian Khristmas Kard.
"I have to say, in thanks to last year's Christmas card, that really did just f–k us over," she said.
"That was so dramatic."
Instead the family is expected to reunite at Kim and Kanye's who will host the annual Christmas Eve party, which to be honest, is a bit selfish on their part.
So in other words, Christmas is cancelled and bah-bloody-humbug.
2. Honey Badger just confirmed one of the biggest rumours about the Bachelor franchise.
We have news.
Big news.