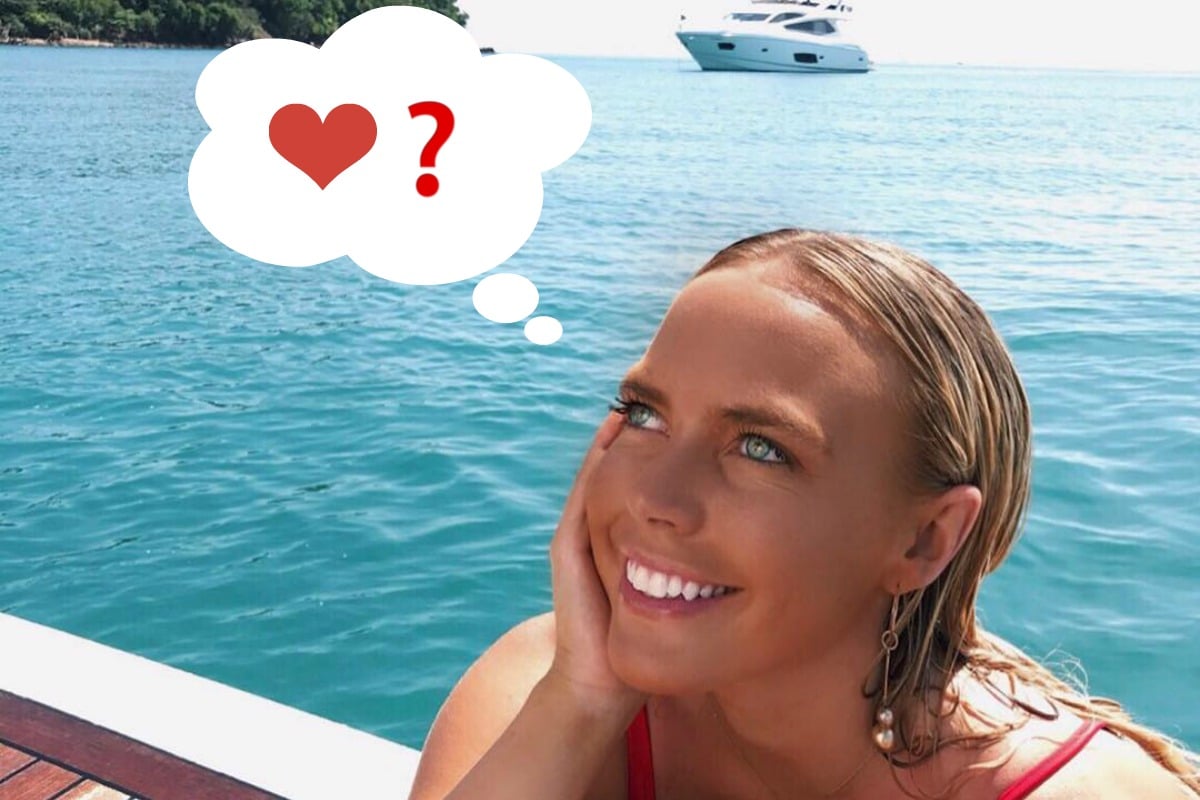 As the end of 2018 looms closer, we're beginning to look to the year ahead and all the exciting new things 2019 has in store for us.
Perhaps the most exciting thing we have our sights set on is the next season of Bachelor in Paradise.
(Is that…sad? Ah well, there's no point pretending anymore.)
But before the season has even aired, the couple rumours are coming in thick and fast. (So if you're not into spoilers, you should probably avert your eyes).
Just yesterday, paparazzi photos emerged of Alex Nation and Bill Goldsmith straight-up pashing in a Melbourne park.
And this morning's ritualistic stalking of past Bach contestants may have outed another potential couple.
Sweet angel Cass Wood, who made history for many fans as the first contestant to make people cry while watching an episode of reality TV, and Nathan Favro, the guy Ali viciously booted out of the Bach mansion after hearing he was talkin' smack about ~the stairs~, are the next rumoured couple.
The two were seen frolicking in a supermarket, being cute at the movies and dancing up a storm at someone's actual house in series of flirty Insta stories on Cass' profile yesterday.
And, well, we all know putting your date in a headlock is practically admitting to the world that you are already married and have eight babies on the way.
Take a squiz for yourself: