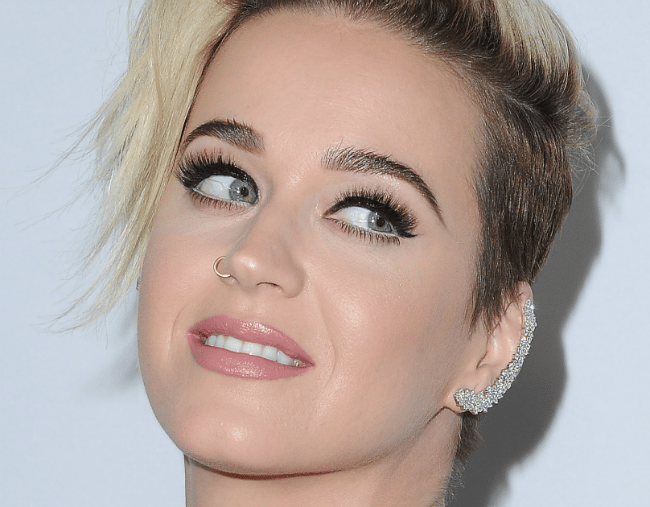 1.Katy Perry arrived in Australia with a list of demands that just might make your eyes boggle.

Katy Perry is here and she'd like all the healthy things pls.
You see, the pop princess is currently touring Australia and the contents of her rider has been revealed.
Speaking to the Herald Sun, Perry said her list of demands is a lil' bit boring and, erm, whole-food-y.
"Fruits and vegetables, hummus and kombucha," she said. "And apple cider vinegar. You'd think it would be too acidic for your voice, but it's a great body balancer."
To prep for her show, Perry also does a bit of yoga and group meditation with her tour mates and SAME.
2. OK, the Kardashians are now being full on vicious with each other and it's hard to watch.

All sisters know that the sister-relationship is a roller coaster, and the Kardashians are no different, as we regularly see on their reality TV show, Keeping Up With The Kardashians.
But the eldest and second-eldest of the Kardashian kids took things to the next level on a recent photoshoot that was filmed during an upcoming episode.
As Kim tries to choreograph the family's annual holiday photos, tensions grow, and she yells at a seemingly uncooperative Kourtney:
"No one wants you in the f**king shoot. I'm planning it. I'm planning the shoot so we don't want you in the shoot."
Continuing to barrage her sister, Kim deals a hurtful blow, "You're the least interesting to look at!".
Kourtney responds to the drama with, "I didn't care to do it".
Accusing her sister of not understanding the gravity of the situation, Kim screams that Kourtney's apathy is hurting what she's trying to achieve for their brand.
"She doesn't know what it's like to actually have f**king work to do," she says in the clip.
But we're sure that Kim, like all sisters, doesn't mean that.
Season 15 of the show airs later this month.
3. Jonathan LaPaglia explains the story behind missing brother Anthony's wedding.

It turns out Jonathan LaPaglia didn't attend his brother Anthony's wedding to Alexandra Henkel earlier this year.
The Australian Survivor host told hit105's Stav, Abby and Matt, he was invited to the wedding but was too busy to attend.
"Last time we caught up with you, you were hoping you got an invite to your brother's wedding. Confirm that you did?" Abby Coleman asked the actor.
"I did but, you know, [Australian] Survivor was a conflict," he replied. "I was in Fiji at the time when he was getting married in Hawaii."
LaPaglia later told the host it's caused a lil' bit of tension between the brothers. He even joked that his brother had "cut me out of the will".
4. The extreme lengths Emma Freedman went to to retrieve her husband's lost wedding ring.

So, it turns out Emma Freedman has had an eventful week.
You see, Emma tied the knot to financier Charlie Rundle in June this year.
Then this week Charlie lost his wedding ring.
"We had an eventful 36 hours in our house. I held off yesterday telling you this story because I needed closure and a result," Emma told her Triple M radio co-hosts on Tuesdays.
Apparently Charlie, who has a habit of fiddling with his ring, accidentally dropped it into the ocean while on the deck of the 18 Footers sailing club in Double Bay on Saturday.
"His mate, Cam, goes, 'Whatever that was, it's gone'," Emma said.
"Anyways he looks under the table and it ain't there. It's gone through the little crack between the planks of wood into the water below."
Charlie then had to get his friend, who's a scuba diver, to go into the water and retrieve the ring for him.
"I get that we were pretty lucky to find it in the end, but gee whiz it couldn't have worked out any better for me," Emma said.
5. BEHOLD: This is exactly what Prince Harry and Meghan Markle's baby will look like.
We've done a thing.
You see, this morning in the Mamamia office we were discussing if and when Prince Harry and Meghan Markle might have a baby.
We then wondered what said baby would look like.
Being the serious investigative journalists that we are, we decided to find out.
We gathered together some photographic evidence of the Duke and Duchess of Sussex and sent it off to the lab for analysis.
After hours and hours of tests and experiments and data and what not, the lab came back with some very conclusive results.
You can read the full story and see the royal bebe here.