1. Georgia Love's epic smack down of a gossip mag that suggested she's "pregnant" is everything we need on a Wednesday.
Over the weekend, Georgia Love wore a dress.
It was black and had a V-neck. It was very lovely.
It was also, unbeknown to her, definitive and concrete "proof" the journalist and former Bachelorette is pregnant.
So when Woman's Day ran a little double page article pointing out said proof with the suggestive headline 'Is Georgia Pregnant?' (very subtle, no?), the 29-year-old was a bit mystified. Mainly because it's 100 per cent not true. To the best of her knowledge.
So she did what any self-respecting not pregnant woman would do and politely set the record straight.
When you're in the public eye and not a size 6 ???? pic.twitter.com/HHqswrxB4U

— Georgia Love (@GeorgieALove) March 27, 2018
"When you're in the public eye and not a size 6," she posted to Twitter alongside a photo of the original print article.
And that folks is what an epic smack down looks like. Mic drop.
2. Remember Hot Felon? He's having a teeny tiny baby with the heiress of Topshop, Chloe Green.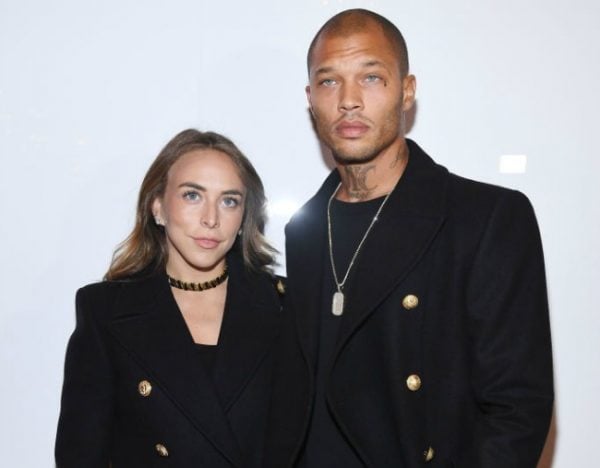 Remember hot felon?
Of course you do. Hot felon, 34, was released from prison, left his long-suffering wife and ran away with Topshop heiress 27-year-old Chloe Green. Oh, and now they're having a baby. Surprise!
According to Us Weekly, hot felon (sometimes known as Jeremy Meeks, but mostly not) and Green are expecting their first child together. The two were first spotted together in June when Meeks was still legally married to his wife, Melissa.
In October, he filed for divorce. He has one son and two step-children with his ex-wife.
Congratulations to them both. That will be one cute and well dressed little bébé.
3. We MIGHT be getting a Devil Wears Prada sequel. (Emphasis on the "might" part.)

THIS IS NOT A JOKE. I REPEAT, NOT. A. JOKE.
Remember when Devil Wears Prada first came out in 2006? We wanted to be the fierce Miranda Priestly (Meryl Streep), successful Andy Sachs (Anne Hathaway), and sassy fashion know-it-all Emily Charlton (Emily Blunt), all at the same time.
Well, now there is just a sliver of hope that there's going to be a sequel. A SEQUEL.
After a mini DWP reunion last week, actress Emily Blunt told Entertainment Tonight she'd "be down" for the possibility of another film following the first "if everyone wanted to do it".
The second film might also lead Stanley Tucci, AKA king stylist Nigel, and Blunt reunite on set after Tucci married Blunt's sister.
"It's so funny because, you know, we don't tend to talk about work that much," Blunt told ET.
"You know, actors don't end up talking about work that much. I think he saw [The Devil Wears Prada] again recently."
Tucci apparently thought it was "funny" still. Cue hope of a follow-up movie.
With a sequel novel already out by author Lauren Weisberger, it seems more likely now than ever.
Cross your fingers, cross your toes, cross your face, we don't care. WE WANT THIS.
4. Madeleine West and her celebrity chef husband Shannon Bennett are selling their stunning $5 million mansion.

If you've been wondering whether acting in Neighbours and being a celebrity pays well, we have a pretty damn definitive answer for you.
Madeleine West, who played Dee Bliss in the Aussie soap, and her husband, Vue de monde head chef Shannon Bennett are selling their $5 million home in Big Hill on Victoria's Great Ocean Road coast.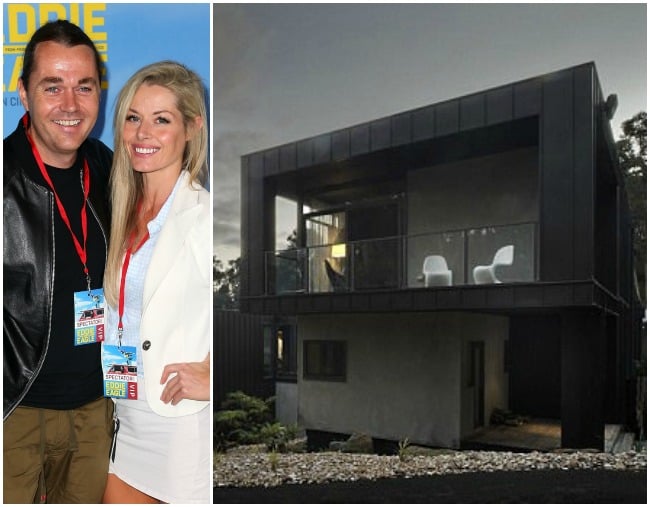 This comes less than six months after they sold their $7.7 million Melbourne mansion to upgrade to a $16 million one.
The Great Ocean Road property is, of course, stunning and was architectually deigned to resemble Ned Kelly's helmet - which looks cooler than it sounds. It also features a 25metre indoor pool.
So when you're encouraging your future or current children to pursue careers, add restauranteur to the top of the list.
5. So it looks a lot like Married At First Sight's Matt and Charlene are dating now.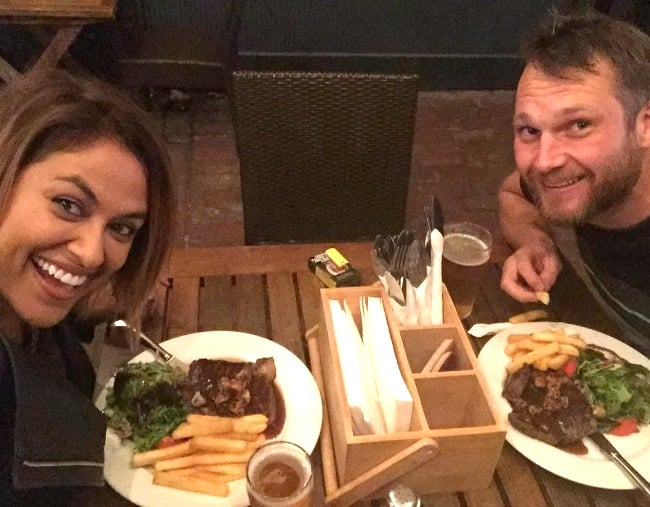 So it looks like we might have another Married At First Sight partner swap on our hands.
For those keeping track, so far Troy and Carly, Justin and Ashley and Sean and Tracey have all hooked up post-show. (And that's not even counting the whole Dean and Davina attempted swap).
Now it seems we can add Charlene Perera and Matty Lockett to the list of couples who found love on the show, but not with their original partners.
Well, maybe.
Both Cherlene and Matt have posted images of each other - together - on their Instagrams. Yeah.
You can read the full tale of how Charlene and Matt from MAFS are maybe, probably dating here.
Side note - While you're here, debrief on all the biggest talking points from PARADISE this week below.