The tale of how Married At First Sight's Troy Delmege and Carly Bowyer fell in love is… well, it's something.
Boy and girl fake marry other girl and boy.
Boy and girl dump girl and boy and reveal their secret relationship.
Boy and girl don't understand why their former fake husband and wife are a bit miffed over the whole thing.
Boy and girl roll around on a picnic rug and make out at Karl Stefanovic's request on live national TV.
Romantic, isn't it?
After a big and chatty week of morning show appearances, radio interviews and general being in love-ness since Wednesday night's MAFS finale, it only makes (zero) sense Troy and Carly would want to take their relationship to the next level.
And so, Troy decided to introduce Carly to his mum. Of course, as is customary, the 35-year-old IT account manager posted a photo of the meeting on Instagram.
"The two loves of my life," Troy captioned the image, chucking on a winky face for good measure.
Both Troy and Carly look very pleased to be sharing this relationship milestone together.
Troy's mum? Not as much.
Yes, she's smiling. But she's also got that 'what the eff has Troy done now' look behind the eyes, no?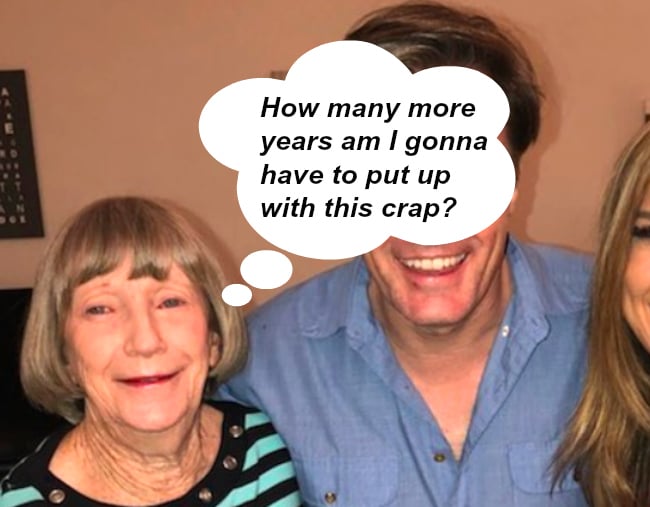 What your son has been doing, Troy's mum, is parading his couple swapping ways with Carly all over town.
Oh, and making plans to move to Melbourne to give their relationship a real honest go.
We'll be watching to see how that goes.
P.S. All this MAFS couple swapping has caused MMOL to ponder, is it ever OK to date a friend's ex?