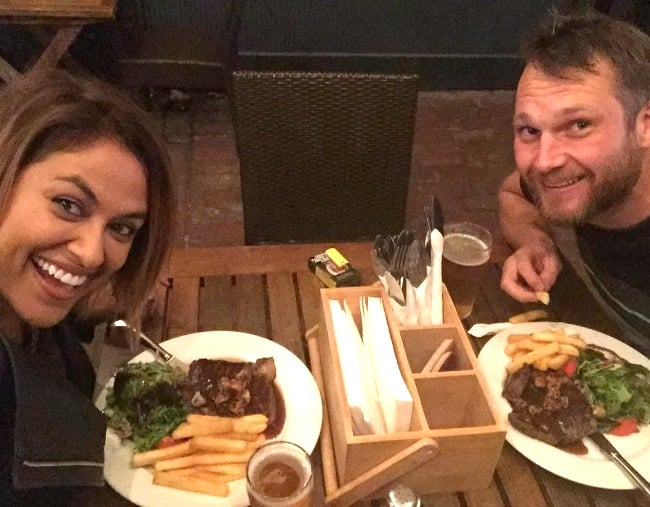 So it looks like we might have another Married At First Sight partner swap on our hands.
For those keeping track, so far Troy and Carly, Justin and Ashley and Sean and Tracey have all hooked up post-show. (And that's not even counting the whole Dean and Davina attempted swap).
Now it seems we can add Charlene Perera and Matty Lockett to the list of couples who found love on the show, but not with their original partners. Well, maybe.
The speculation is thanks to a date documented on Instagram on Tuesday night.
First, Matt, originally partnered with Alycia Galbraith, posted a photo joking that the pair were attending a swingers party.
"Dinner party 57, bring ya keys! #swingers #afterparty #tuesday #winkparty," he captioned the photo of he and Charlene, who recently confirmed her breakup with Patrick Miller, grinning with keys in hand.
Their night was actually a little more tame, going out for steak and then joking – and even singing karaoke – in the car ride home.
Fans were quick to comment what a cute couple they made. But according to Matty, they're just friends.
He told Daily Mail the night was "just mates having a joke, nothing more to it".
We'll see.
We debrief on Charlene's time on the show, on our Married At First Sight podcast.