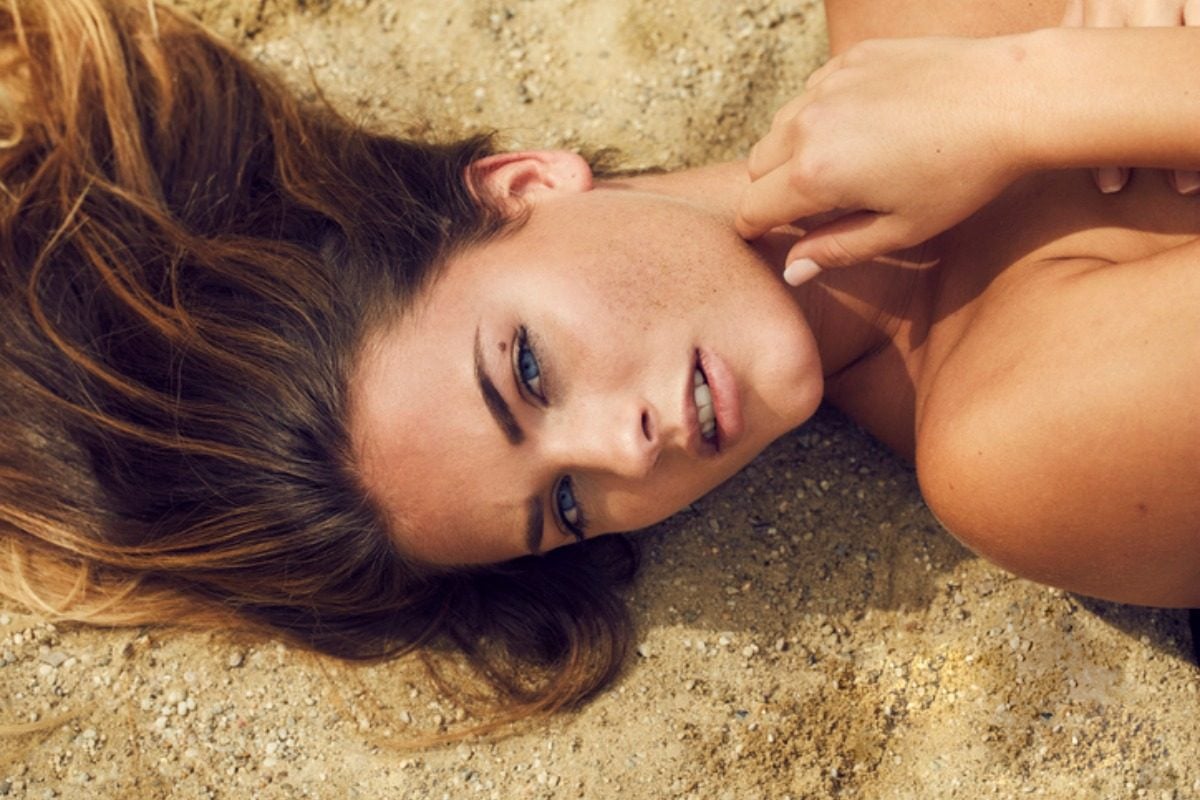 Summer is upon us.
Which, for some of us, means it's time for certain body parts like our legs and arms to come out and play.
But how to create the ~illusion~ that they have been kissed by the sun despite hiding under a lovely, warming layer of hair all winter (and as much of spring as we could push for?).
Sun in a bottle – otherwise known as fake tan – of course.
Self tanners can save us from pastiness in desperate times of need… but while the risk of overdoing it to Oompa Loompa level was once our only fear of self-tanning, it turns out there might be some other risks to be aware of.
Well, for some of us…
When chatting with some girlfriends recently about fake tan, one made a startling revelation.
"I can't fake tan, it gives me diarrhoea," she said casually, sipping on her almond milk latte.
Excuse me… what?
Yes – as it turns out, this friend – who is lactose intolerant, may be experiencing an allergic reaction to the chemicals found in some tanning products, and she's not alone.
Others have described a "gurgly stomach" feeling when they use certain tanning products, as well as nausea and flu-like symptoms.
They've often thought it could be the smell of some products that makes them feel ill. You know – that biscuit-y smell that no amount of deodorant and perfume seems to be able to mask?
To find out if there is actually a link between stomach symptoms and fake tan, I consulted nutritionist Jennifer May, owner of Sydney City Nutritionist and founder of Food Intolerance Australia, who has conducted extensive research on the chemicals in beauty products and how they can affect our bodies.
She said she has treated patients who have presented with similar symptoms to my friend, and that it's often people who suffer from food intolerance, suggesting that there could actually be a connection.
But how?
According to Jennifer, it could be down to a few reasons:
"This could be due to them having weaker digestive function," she said.
"It could be due to the increased toxic load from the food reactions, leading to poor ability to detox, or of course, this could be a reaction to the DHA (Docosahexaenoic acid) itself – which is a three-carbon sugar food extract," she added.
DHA is also what gives fake tan its "yeasty" smell, she added.
"Many people with food intolerances have issues absorbing and processing sugars such as lactose and fructose. It is possible that the reaction is from the DHA being poorly processed by the liver and then reacting in the digestive system."