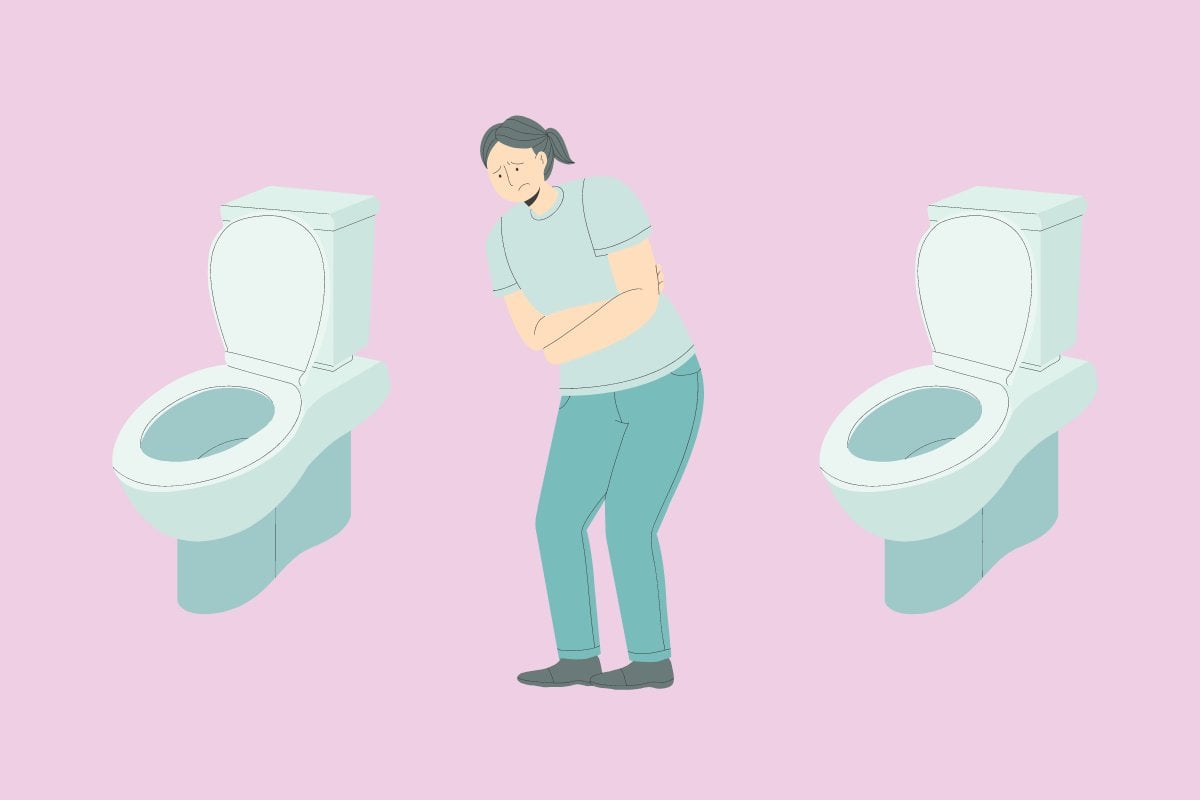 Confession: I have had Irritable Bowel Syndrome (IBS) since my late teens. 
I am now an almost 30-year-old high school teacher that is still trying to navigate living with IBS.
"What is IBS?", I hear you ask.
Answers vary. 
Watch: The symptoms of Irritable Bowel Syndrome. Post continues below.
It is a hidden condition that most people would rather avoid discussing, because toilet talk is 'embarrassing'. 
IBS is a vague term that categorises triggers in an upset stomach: from vomiting to bloating to my personal favourite, diarrhoea. 
Before I unpack this any further, I'd like to state that my IBS really stands for 'I Be Sh*ttin'. I stole that phrase from a meme, which is where I usually find solace in having this condition.
Here are 5 lies I've told myself about having IBS.
1. I can drink coffee.
Ah coffee. Delicious! 
It's not coffee's fault that it's a stimulant. It is coffee's fault that the smell and taste is addictive. 
I've heard people with a reliable digestive system can use their first cup of the day as a gentle prompt to, um, prepare themselves for the day (morning poop, you know!). 
I, on the other hand, don't need a gentle reminder. Coffee creates a very forced, very aggressive signal that I need to be a near a bathroom - ASAP. 
It's a contradiction, really. I just want energy in the morning, and when you have to bolt to a bathroom, there really is nothing more energising than that!
2. I'm just a little bloated.
Oh – this is just an absolute minefield. 
Is it my period, did I drink too much liquid or is my stomach really mad at ingesting some form of dairy? 
This is incredibly frustrating, because you can't always determine where the bloating is coming from. 
If you're lucky to experience this early in the day, then you can choose an outfit to make the bloating slightly more comfortable. It becomes complicated when you're wearing tight dress pants to work, and you suddenly can't do the clasps up. 
Most people experience bloating after a meal; it's normal and nothing to be ashamed of. However, an IBS bloat is painful and usually accompanied by gas. Holding onto farts all day is NOT comfortable.