I've suffered from severe asthma since I was three years old.
Countless attacks, doctors appointments, and hospitalisations later –  I like to think I know a thing or two about the lung condition that affects around 2.5 million Aussies.
An asthma attack is terrifying. At 22, I still struggle to keep my anxiety under control when I feel my chest tighten. Yet millions of lucky Australians will go their entire lives without ever experiencing the chronic illness that has changed my life.
This explanation is for those people.
—
It's bushfire season, and the sky is tinged orange with soft, billowing smoke in the distance.
I can feel an all too familiar tension creeping up the back of my throat, and reach into my handbag for my inhaler. I shake it. It's empty.
Please, please, just have something.
I press the silver button and a sickly puff of air escapes the chamber.
Oh no.
I begin to frantically search for my spare. Is it in my car? The medicine cabinet? Under my bed? Did I leave it at work?
I have five of these damn things. And I can't find any of them.
I try to keep my breathing even and controlled as I scurry around the apartment. Keep calm, Michelle. Keeping calm is everything. You've been here so many times before. Just be quiet and calm.
It feels like hands are wrapping around my airway, slowly clenching and squeezing so my body is deprived of air.
I can't breathe properly. Oh god I can't breathe properly.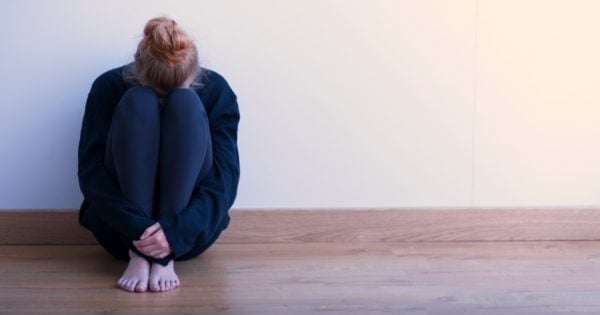 My boyfriend is asking me what's wrong but I can't talk - there's not enough air to talk. Where the f*ck is my inhaler? The mythical hands inside my throat secure as I rummage under the couch and dive into the crevices of the cushions, my fingers grazing nothing but crumbs and lost bobby pins.