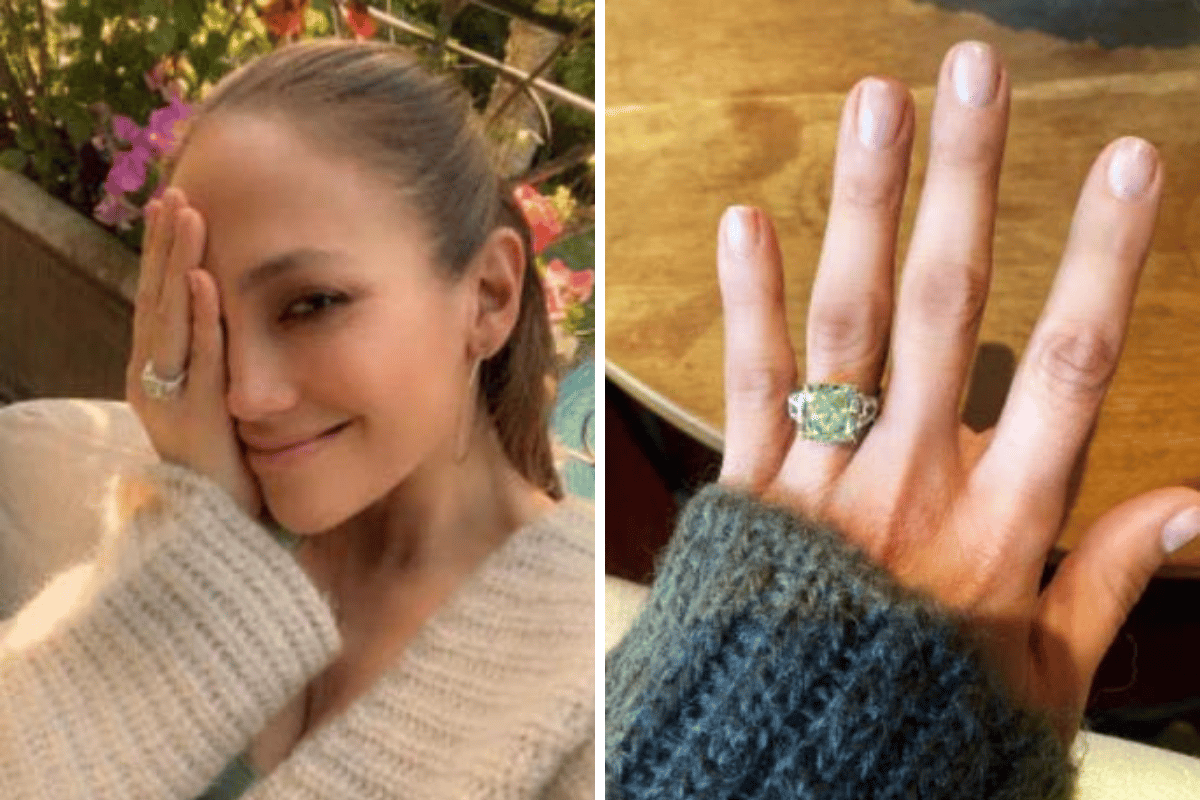 While most engagements are announced on Instagram with a ring selfie - allowing every follower to zoom in and have a snoop - we often miss out on the sentimental meaning behind the ring.
Why did they pick gold? Is there a reason it's a sapphire? Should I comment on the fact it's heart-shaped?! ...are all very valid and very important questions we need answers to. 
And while we won't be investigating into your neighbour's cousin's roommate's engagement ring meaning, we WILL be doing some digging into celebrity engagement and wedding rings.
Now watch Miley Cyrus talking about her engagement ring on The Ellen Show. Post continues after video.
So here's a deep dive into the celebrity wedding and engagement rings with the best (and most romantic) meanings behind them. 
Jennifer Lopez's engagement ring meaning. 
A celebrity announcement everyone saw coming: JLo and Ben Affleck are engaged... for a second time! 
Affleck first got down on one knee back in 2002 with a 6.10-carat radiant-cut pink Harry Winston diamond, which was estimated to have cost around $3.3 million. 
Unfortunately, the Gone Girl actor made the decision to call off their engagement just four days before the wedding, and the couple eventually split in 2004. 
"Ben and I split up at the moment when I thought we were committing to each other forever, it was my first real heartbreak, it felt like my heart had been torn out of my chest," Lopez wrote in her book True Love.
Despite the heartache, it seems all is forgiven as the pair rekindled their romance earlier in 2021. 
And this week, amongst the excitement of the engagement, Lopez shared the meaning behind the ring she was proposed to with - an 8.5-carat green diamond.