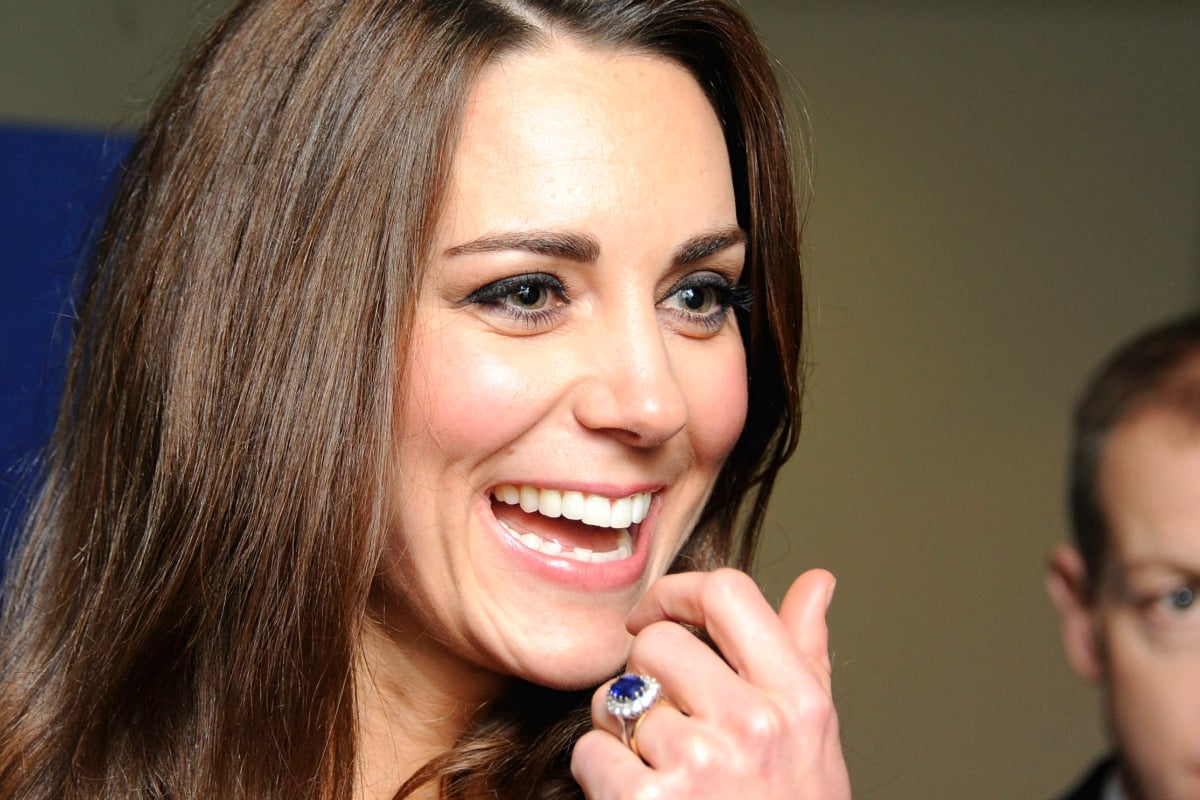 When you're a royal, any ole diamond engagement ring won't cut it.
No. Royal engagement rings are some of the most opulent and unique pieces of jewellery you'll ever see.
Think huge blue sapphires, giant emeralds set in a bed of diamonds, Burmese rubies and diamonds with unimaginable price tags.
But aside from being lovely to look at, royal engagement rings also have their own fascinating backstories.
From Kate Middleton's iconic ring passed down from Princess Diana and Meghan Markle's sustainably sourced diamonds, to Camilla Parker Bowles' gigantic royal heirloom engagement ring, here are the stories behind the sparkliest royal engagement rings.
Kate Middleton engagement ring.