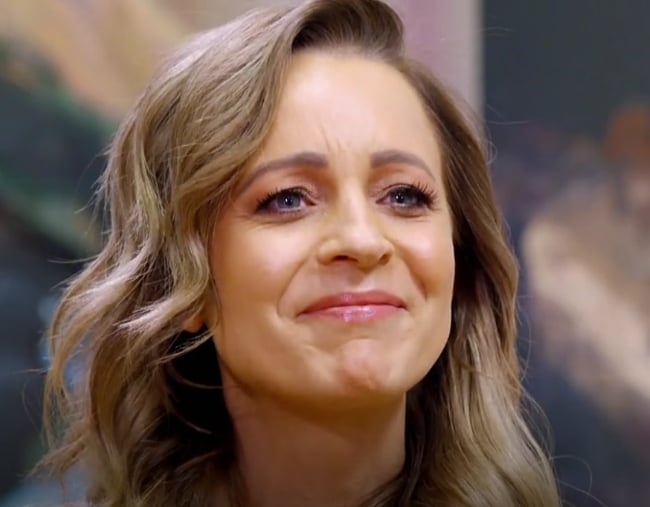 1."You are the most horrible people I have ever met!" Carrie Bickmore was pranked by co-host Tommy Little.
Oh dear.
It seems Tommy Little has pranked Carrie Bickmore… again.
While recording for their Hit Network radio show in London recently, Tommy told Carrie that he'd arranged a surprise for her – an interview with none other than Elton John.
But unbeknownst to the very excited Carrie, The Project co-host was actually interviewing one of the world's best Elton John impersonators.
During the interview, 'Elton' even sang a few bars of Candle In The Wind, which led Carrie to cry.
After the interview wrapped up, Tommy revealed the prank to Carrie, who was clearly emotional from the interview.
"This is Ray… a world-renowned Elton John impersonator," Tommy said.
"F*ck you!" Carrie responded.
"You are the most horrible people I have ever met! This is just not funny."
2. Mischa Barton was asked point blank who she hooked up with on The Hills reboot while appearing on The Kyle and Jackie O Show.
Sometimes celebrities do things like choose not to disclose who they have hooked up with while filming The Hills: New Beginnings and we're really quite upset about it.
Speaking to Kyle and Jackie O this morning, Mischa Barton was… evasive when asked point blank who she ended up with after filming the iconic reboot and Mischa, please.
But while she seemingly dodged the line of questioning, she may have offered a slight hint at who it could have been.