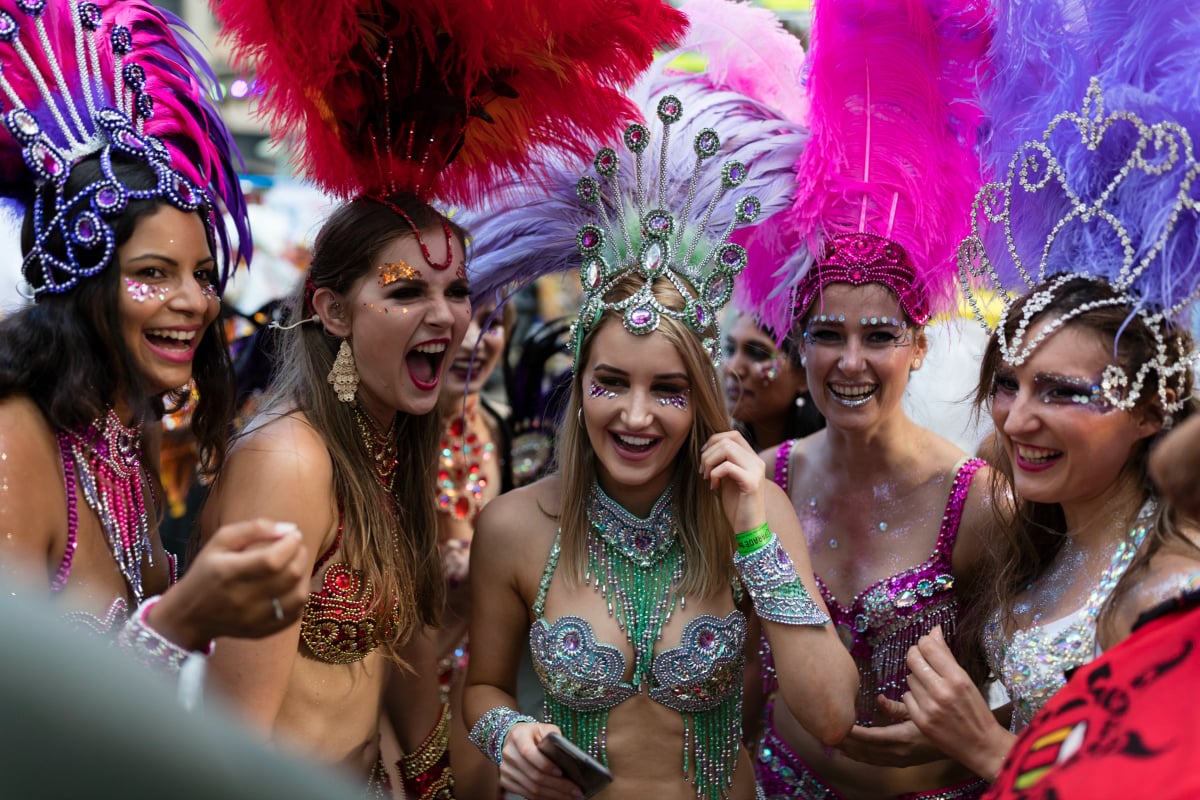 Heart's beating fast. Music is pounding. Crowds are cheering. Eyes everywhere. Nowhere to hide. Nothing to hide. Your core purpose, right here, right now, is pride.
This is the life-affirming experience of marching in the Sydney Gay and Lesbian Mardi Gras. It's a moment of belonging for so many LGBTQIA people and their allies who live in a world that often looks at them as living "off-script".
Underpinning the spectacle of larger-than-life floats and smaller-than-small outfits is a deep sense of fearlessness – a courage to live a life by your own script.
Indeed, the theme of this year's festival is Fearless. It's a feeling that will be embraced by thousands of Australians taking part in the 197-float parade, to be watched by hundreds of thousands in person on Saturday, March 2, and on the SBS broadcast a night later.
But for some people, marching is a risk they are not prepared to take.
In 2019, there are still people who fear losing their jobs for taking part in a public parade like Mardi Gras. One of them is John*, who has worked for a faith-based organisation for more than five years.
John, whose identity is known to Mamamia, says that marching in Mardi Gras is still not an option for him and people like him who work for religious organisations that have the power to fire you on the basis of your sexuality.
"I probably wouldn't do the Sydney Mardi Gras because it's too public," John says. "It's knowing scrutiny is still there somewhere… it does affect my behaviour and what I do. It is something that you always have to be mindful of and [be] thinking about."
John is not out as gay in his workplace for fear it would limit his career opportunities within his organisation. He recently moved roles after feeling "pissed off" having to stay silent on his support for marriage equality because of his position in the business.
"It was just that bad. It was untenable," he tells Mamamia. "And because it was untenable it makes someone who is same-sex attracted unable to stay in those positions, which limits your ability to put in a voice or assert yourself or influence in a practical and sane way."
He adds: "I do work with schools and young adults as well, so while I'd like to think it's not a problem, it's still in the back of the mind after going through [the marriage equality debate]. It still informs my impressions and actions. I'm hoping that will change but at the moment it's not."
For John, being closeted at work – and on social media – is a fact of his life he's come to accept.
"In my case I didn't have another job to go to. I've got to pay my bills and everything else, so without having another alternative – you just got to do what you do to get by," he says.
John's story sadly echoes one of the consequences of the first Mardi Gras protest in 1978, which saw many of the activists who took part lose their jobs and their homes after Fairfax Media published the names, home addresses and occupations.
But this is 2019 – we have marriage equality. We have openly gay politicians and CEOs who are afforded the respect and dignity they've worked hard to earn. And yet, it is still legal to discriminate against a person on the basis of their sexuality for faith-based organisations.
There will be many who would never choose to exercise this right to discriminate. But the fact that religious schools and religious bodies still have this power, on the taxpayer's dollar, is a hard pill to swallow.