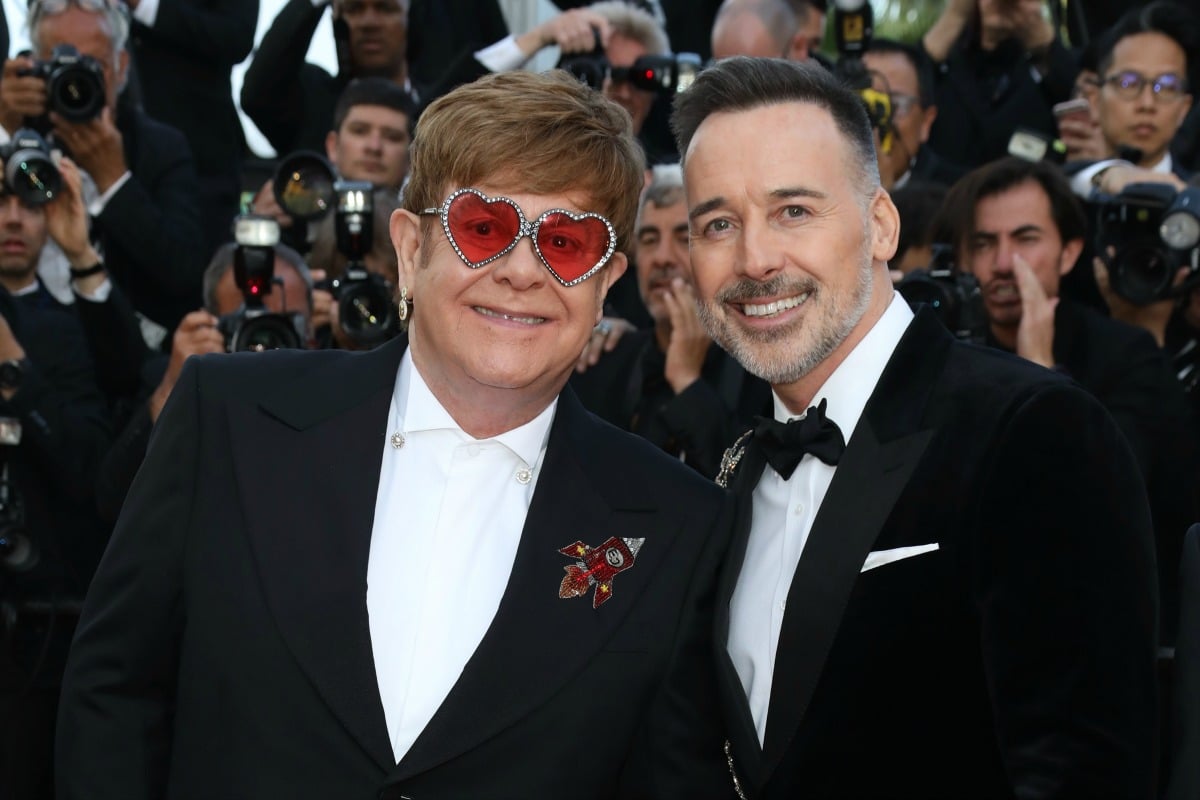 If you've ever caught a glimpse of Elton John with his family, it'll spark joy in your heart.
Sidewalk kisses with his husband of 14 years David Furnish.
Bear hugs with his eight-year-old son, Zachary.
Piggybacks for Elijah, six.
They are wonderfully down-to-earth and madly in love.
Looking at them you'd likely forgotten about Elton John's past before his nearly three decades with David.
His confessions of being an "alcoholic, drug addict, sex addict, shopping addict and bulimic" a mere thing of his past.
But if you take a peek back in time, it hasn't been the easiest road for the superstar, especially when it comes to love.
Watch the trailer for Rocketman below, the new biopic about Elton's life. Post continues after video.