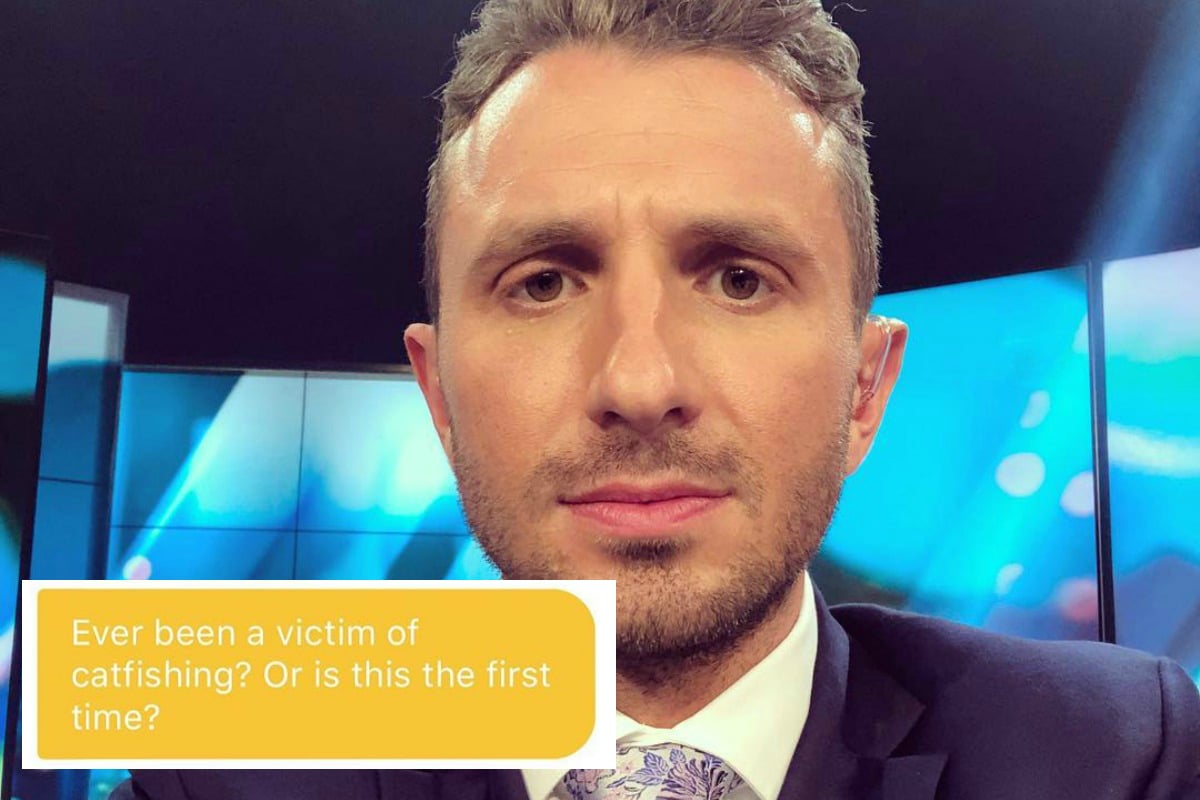 When Tommy Little signed up for dating app Bumble, he probably didn't expect… this.
The 33-year-old host of The Project shared a series of screenshots of Bumble messages to Instagram and it's a little awkward.
You see, the only reason he got any matches was because the women on the app thought he was fake and wanted to call him out on it.
"This week I thought 'bugger it I'll open a Bumble account' and as you can see it's going pretty well ???? #forfakessake," he captioned the screenshots of people thinking he was catfishing.
 

View this post on Instagram

 
"Are you in fact the real Tommy Little? Or are you a 60 year old sex offender with receding hairline who's just after nudes?" one women asked.
"Am I about to be catfished by a 40 year old man living in his mum's basement?" asked another.
A fair question, to be honest.
The Bachelorette's Georgia Love was sympathetic, having experienced something similar on Bumble's service for finding new friends.
"I set up a Bumble BFF account and they deleted my profile after an hour as everyone kept reporting it was fake," she said.
Little's comedian friends also couldn't resist the comedy gold, with Hamish Blake writing: "Holy shit, this means I've been sending 'money for vitamins' to a fake you on Bumble for the last 18 months. No wonder  you never mentioned it when we see each other, I thought we just had a gentlemen's agreement to keep it online."
Soon, Bumble's official account offered a solution to Little's issue.
"We've got your back! If you need a hand verifying your profile let us know."
Little hasn't clarified if he'll take Bumble up on this, but judging by the rest of the comments on his post, Bumble will be seeing a significant spike in new profiles.