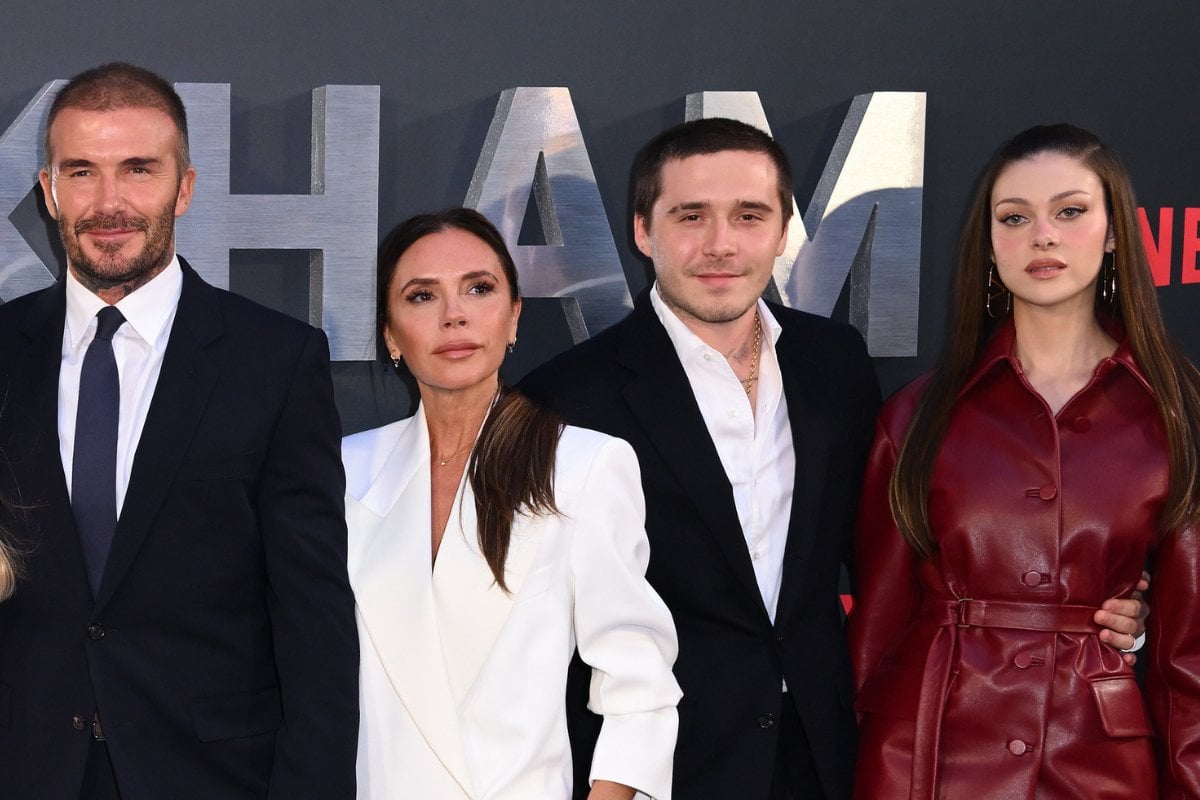 The Beckhams love love. They fall hard; they fall deep. They ink their allegiance in blood.
It's clear in one telling moment from many telling moments in Netflix's excellent Beckham documentary.
David Beckham's mum, Sandra – who is, if you look closely, in the background of almost every paparazzi image taken of 'Posh and Becks' in their 'small kids' era – is discussing the early days of her son's relationship.
"Victoria would be away and we'd be staying at David's house and at 3 o'clock in the morning the phone would ring," Sandra said. "He had a game, so I'd answer the phone and say, 'He's in bed, asleep', and they'd want to talk. But me being a protective mum, thought, 'You shouldn't really be ringing this time in the morning.'"
The look on her face as she says this is pure Mother Of Son. I'm sure she's nice and everything, she was saying. But my boy needs his rest.
But it was the first time that David had found something he loved more than football: Posh. And little did she know, then, that this obsession of David's would last 27 years and counting.
In the show, cross-legged from her lounge, Victoria confirms that she and David were 'addicted' to each other.
"I was on tour but not knowing when I was going to see him was the difficult thing," she told the documentary's director, Fisher Stevens. "He would do anything to just try and spend time with me, he would sometimes charter a tiny plane, like a two-seater plane, he would come over literally for a few hours then go back."