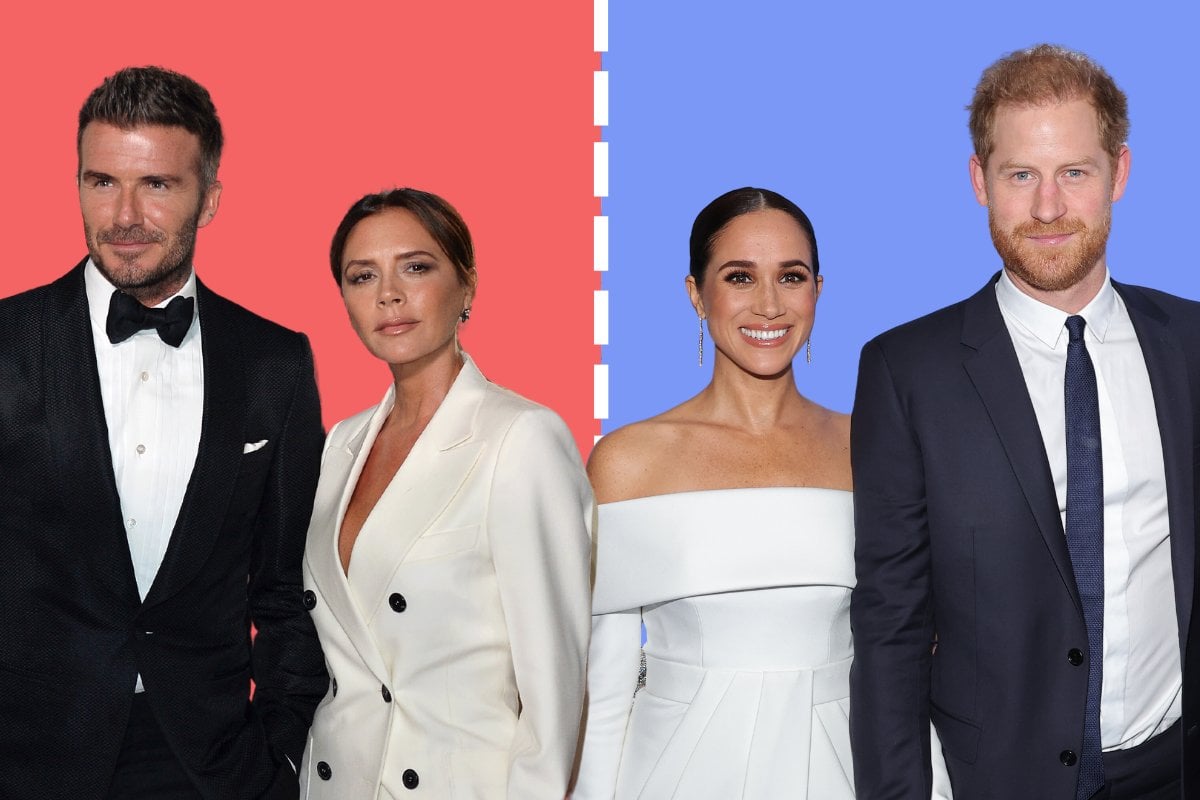 The war between the UK's two royal families continues to rage on.
I'm, of course, referring to the official royals, The Duke and Duchess of Sussex, Prince Harry and Meghan Markle, and the people's prince and princess, David and Victoria Beckham.
These two couples were initially close pals, close enough for Meghan and Harry to invite the sporting and fashion icons to their royal wedding in 2018.
But in recent months, they've been engaged in a vicious feud. Based on what information, you may wonder?
Just vibes, really.
The latest vibe between Prince Harry and the Beckhams' oldest son Brooklyn was WAY OFF.
It all comes down to a 12-second video being circulated online.
Take a look at Harry 'snubbing' Brooklyn and wife US heiress Nicola Peltz at a football game at the BMO Stadium in Los Angeles over the weekend.
Prince Harry in the stadium to watch Messi Ball, 'GOAT Ball'#Arsenal Inter Miami #LAFC Ronaldo Ten Hag Salena Gomez Ekelebe Stunner Burna Boy Spyro Last Fabio Vieira Declan Rice Odegaard Arteta Havertz Trey WHAT A GAME Come to Chelsea Delilah pic.twitter.com/cDsDMGrP8R

— Football Maniac (@footbal_maniacc) September 4, 2023