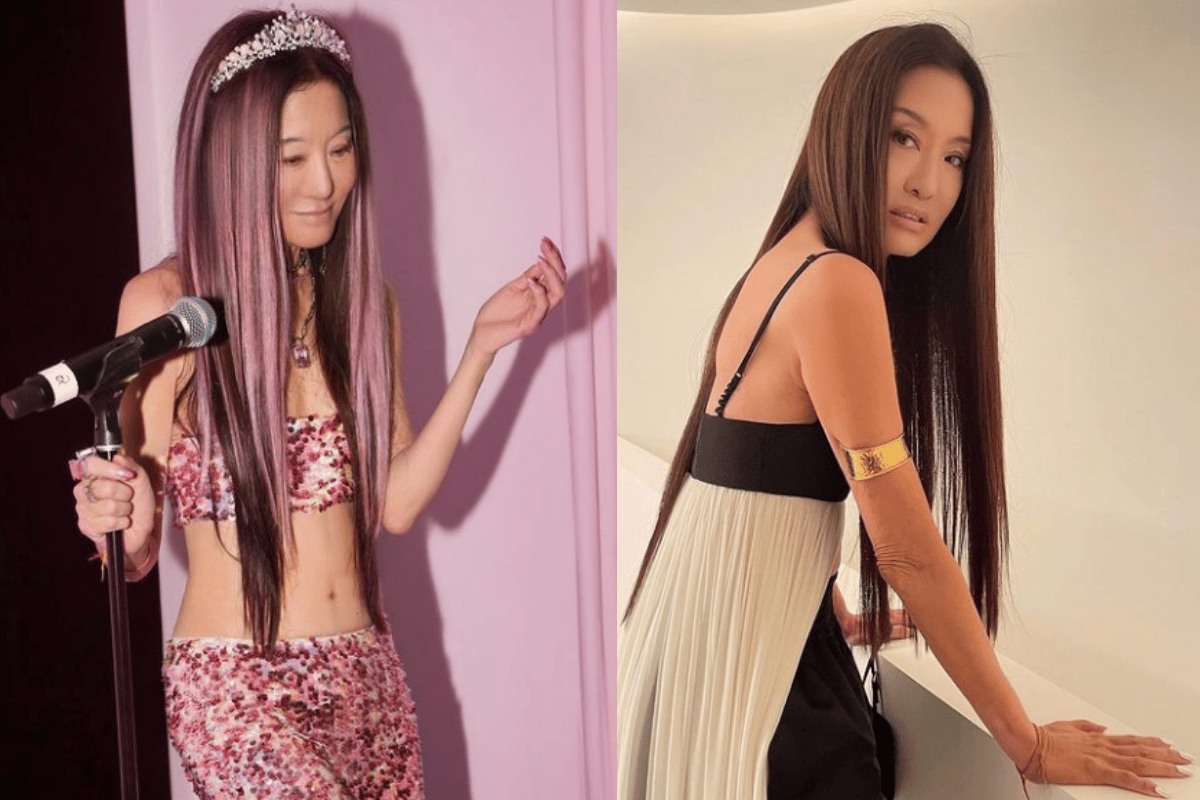 Vera Wang is one of the most successful fashion designers on the planet. 
At age 73, she has been designing gowns for Hollywood's elite and wedding dresses for anyone with a sizeable wallet for over three decades now. 
She's someone who posts regularly on social media, loves to experiment with fashion and has plenty of celebrity friends including Vogue's Anna Wintour, Ariana Grande, Michael Kors and Zendaya.
But there's so much to Wang that remains mysterious – her family life, her childhood, her relationships and more. She has spoken briefly on each of these things from time to time, ever so slightly lifting the lid on her life. 
Watch fashion 'crimes'. Fesival chaps. Post continues below.
Here's everything we know about the woman behind the wedding dress empire.
Vera Wang's childhood.
Wang was born in 1949 in New York City. The daughter of a Chinese-born business tycoon and a mother who regularly shopped at the couture shows in Paris, Wang's childhood was financially privileged to say the least.
Raised on the Upper East Side – a part of New York best known for its Gossip Girl characterisation – Wang initially had dreams of becoming an Olympic figure skater. And she was very good at it. She reflected on her love for skating with Seventeen Magazine, saying the discipline it taught her was a skill she used later on in life.
"I thought nothing of waking up at four in the morning and rushing to the rink just to have 10 minutes longer on the ice than my competitors," she said. "It takes tremendous will to compete in any athletic endeavour, so it meant going to bed early and getting my homework done in advance. I had to sacrifice things, like a social life, to be a skater at 15. But I loved skating so much that it was worth everything to me."
But unfortunately for Wang, a career in figure skating wasn't meant to be. After school, she went to Sarah Lawrence College where she studied art history, spending her summers working at Yves Saint Laurent. She wanted to go to design school, but at the time her father wouldn't pay for her tuition.