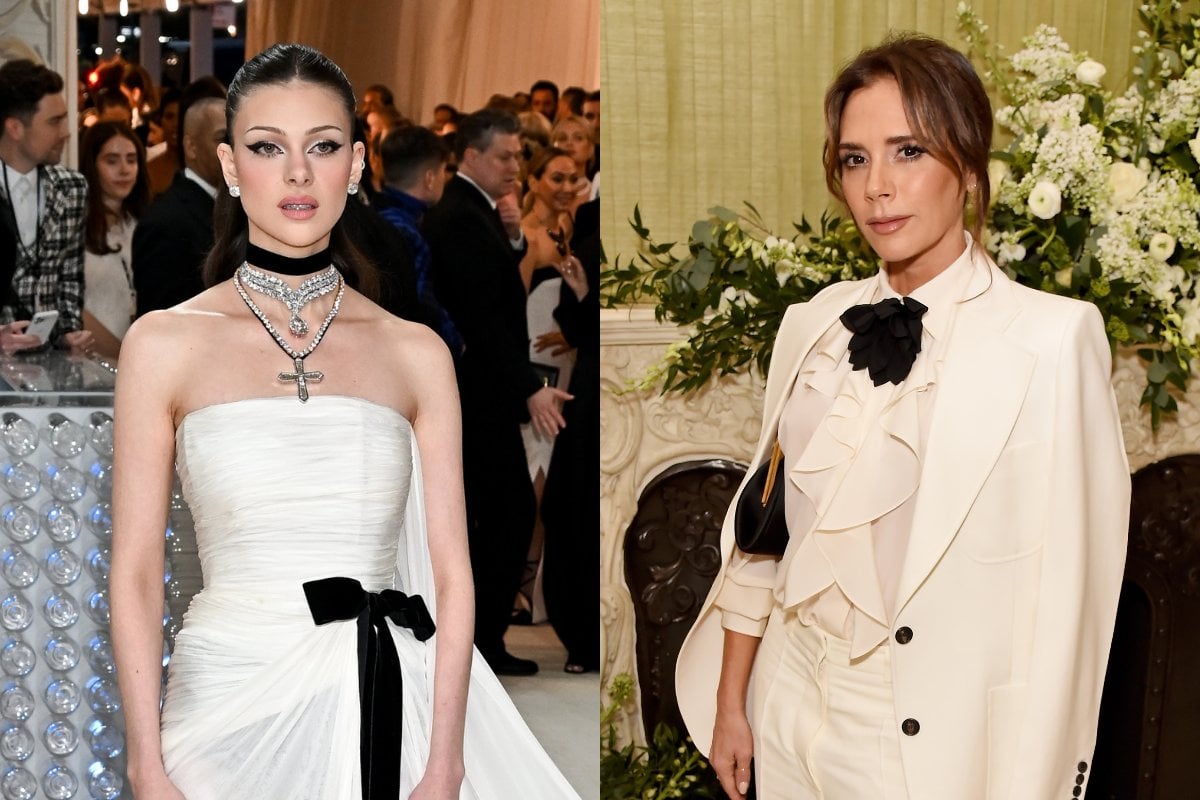 The rumour mill has been milling in overtime ever since Brooklyn Beckham and his now-wife, Nicola Peltz-Beckham, got together.
Mostly about how Brooklyn's mum Victoria feels about her daughter-in-law.
And the fact that many people are convinced that Victoria and Nicola have had a serious feud going on since long before the model and the... nepo baby tied the knot.
This supposed 'feud' has been very well documented, and came up again on a recent episode of the Cancelled podcast – and when I listened, my brain exploded.
Because, did we all spend a good part of 2022 talking about a story that had... no legitimacy?
The answer is yes, apparently.
Listen: The Cancelled hosts pick apart the Peltz-Beckham feud rumours. Post continues below.
Can we all please take a moment to appreciate how baffling it is that there is an entire, extensive narrative about how much Victoria Beckham hates Nicola Peltz-Beckham based on completely unsubstantiated rumours and seemingly unrelated social posts?
It's as elaborate as the spicy fan-fiction I read about my favourite book characters (#twilightforever). And, when you really think about it, that's what tabloid gossip really is a lot of the time: fan fiction.
I want to take you through some of the strongest "evidence" (ahem) that was reported about the two women so you can truly appreciate how hilariously unfounded this whole story was.
The wedding dress rumour.
We obviously need to start with the wedding dress storyline, which came to light straight after Brooklyn and Nicola Peltz's 2022 wedding.