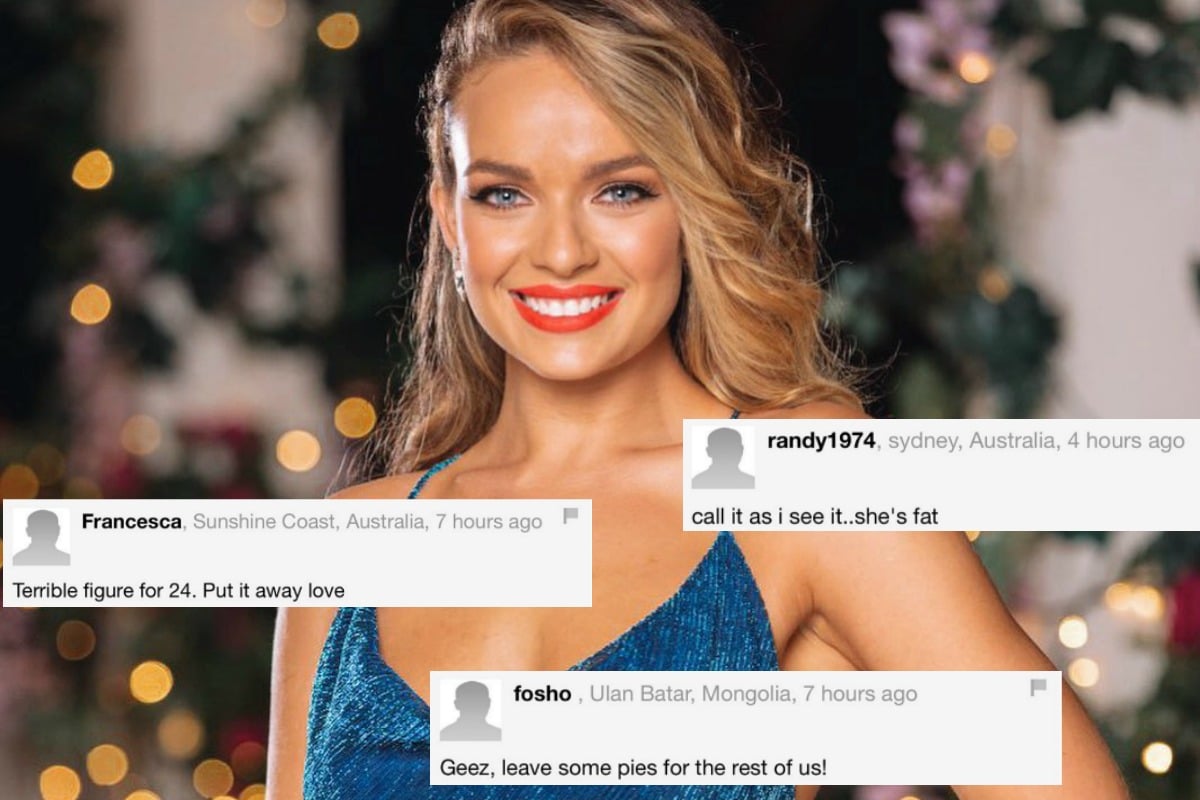 1. "Stop commenting on women's bodies." The Bachelor's Abbie Chatfield's powerful response to body-shamers is everything.
It's almost been a month since Abbie Chatfield appeared on The Bachelor but she's still receiving online hate from 'fans' of the show.
A few weeks ago, paparazzi photos were taken of Abbie wearing one of her favourite new bikinis while at the beach with Todd King, a former contestant on The Bachelorette.
When the photos were published online, Abbie decided to look at the comments out of curiosity. She found a number of nasty, unnecessary comments were being made about her body.
Fed up with all the criticism, Abbie shared the photos taken of herself on Instagram, along with screenshots of the comments she received.
"Okay… I've wanted to go a week without a rant but this just never stops and if I see this behaviour and don't call it out, I am complicit," Abbie started the post.
"I was in new bikinis that I bloody love, I didn't bother fake tanning the night before and I was just having a good f*cking time. I look at these photos and think 'doll, you should have gotten the Bondi sands out' but… it just looks like my normal body."
 

View this post on Instagram