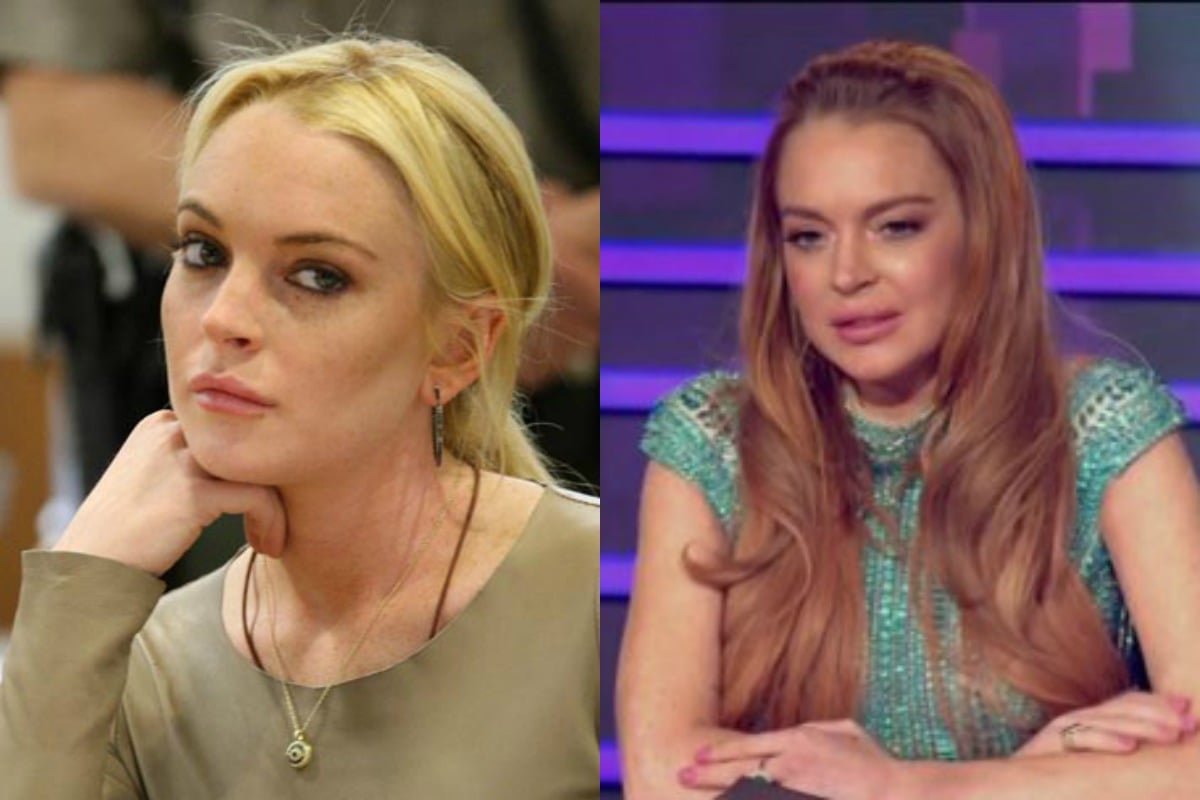 We watched her rise to fame as a child actress and now Lindsay Lohan is gracing our screens every week on the addictive new reality show, The Masked Singer. 
But flying half way across the world to watch a giant prawn sing on stage isn't the weirdest thing that's happened in Lohan's life.
It's not even close.
After Lohan made a name for herself playing twins in the 1998 remake of The Parent Trap, she became a Disney child star, appearing in such films as Get a Clue and Freaky Friday. But after she starred in classic cult comedy, Mean Girls, in 2004, things got… weird.
Lohan became wrapped up in a famous feud, picked up some unusual accents, starred in her own reality show and even became a… meme. It was a lot.
Here are 13 things we're forgotten about Lindsay Lohan's peculiar past.
1. She claimed she personally saved 40 Indian children.
In 2009, Lohan told a BBC documentary she had personally saved 40 Indian children from a sweatshop. And activists weren't too happy about it.
"Over 40 children saved so far… Within one day's work… This is what life is about… Doing THIS is a life worth living," she tweeted at the time.
However, the charity that organised the sweatshop raid later said Lohan wasn't even in the country when it happened.
So… yeah.
2. She inspired a fashion line of ankle bracelet bags.
After spending 90 days in jail for possession of cocaine and DUIs back in 2010, Lohan was fitted with a SCRAM alcohol monitoring bracelet.
But a chunky piece of black plastic didn't stop Lohan from living her best life. She was seen proudly rocking her fashion accessory out on the streets of LA, at night clubs and… even, erm, at the beach.
Current Mood: Mid 2000's Lindsay Lohan modeling a Boost Mobile surfboard whilst wearing an ankle monitor pic.twitter.com/7Nah7GltVa

— Mac Faulkner (@macfaulkner) February 19, 2018