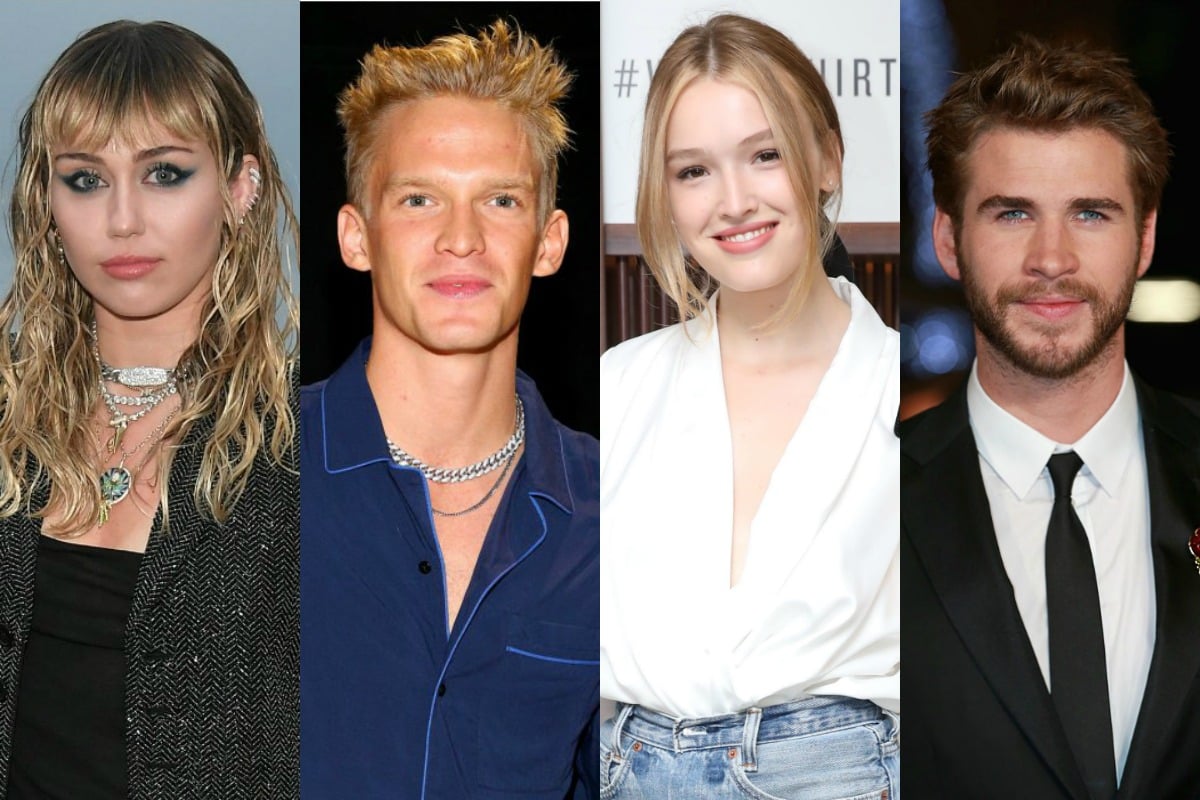 Stand proud, Australia. This great nation is the homeland of 3/4 members of the world's newest, most interesting love square.
You see, Miley Cyrus, Cody Simpson, Liam Hemsworth and Maddison Brown have had a lot on lately.
Break-ups, real life PDA, social media PDA, surfing, smoothie bowls, chest nuzzling, road cones… it's a lot.
It all began when Miley Cyrus and Liam Hemsworth announced their split in August. That was after Miley was photographed pashing The Hills star and ex of Kardashian stepbro Brody Jenner, Kaitlynn Carter.
Mamamia's daily entertainment podcast The Spill talk about Miley Cyrus and Cody Simpson's relationship. Post continues after. 

Everyone was sad, especially Miley and Liam's seven dogs, two mini horses, two regular-sized horses, pig and three cats.
Liam hunkered down in Byron Bay to surf and do shirtless workouts, which was nice.
Then Miley and Kaitlynn broke up and the 26-year-old singer began another whirlwind relationship with Australian musician Cody Simpson.
They grabbed acai bowls together, because nothing says romance like a delicious purple, sugar-laden treat moonlighting as a healthy breakfast option.
Then Miley called Cody her BF on Instagram which is the 2019 equivalent of Tom Cruise shouting about Katie Holmes on Oprah's couch.
As if this situation was not dramatic enough, Miley threw some surgery into the mix.
She had her tonsils removed and documented her recovery which regularly featured Cody… shirtless, for reasons unknown.