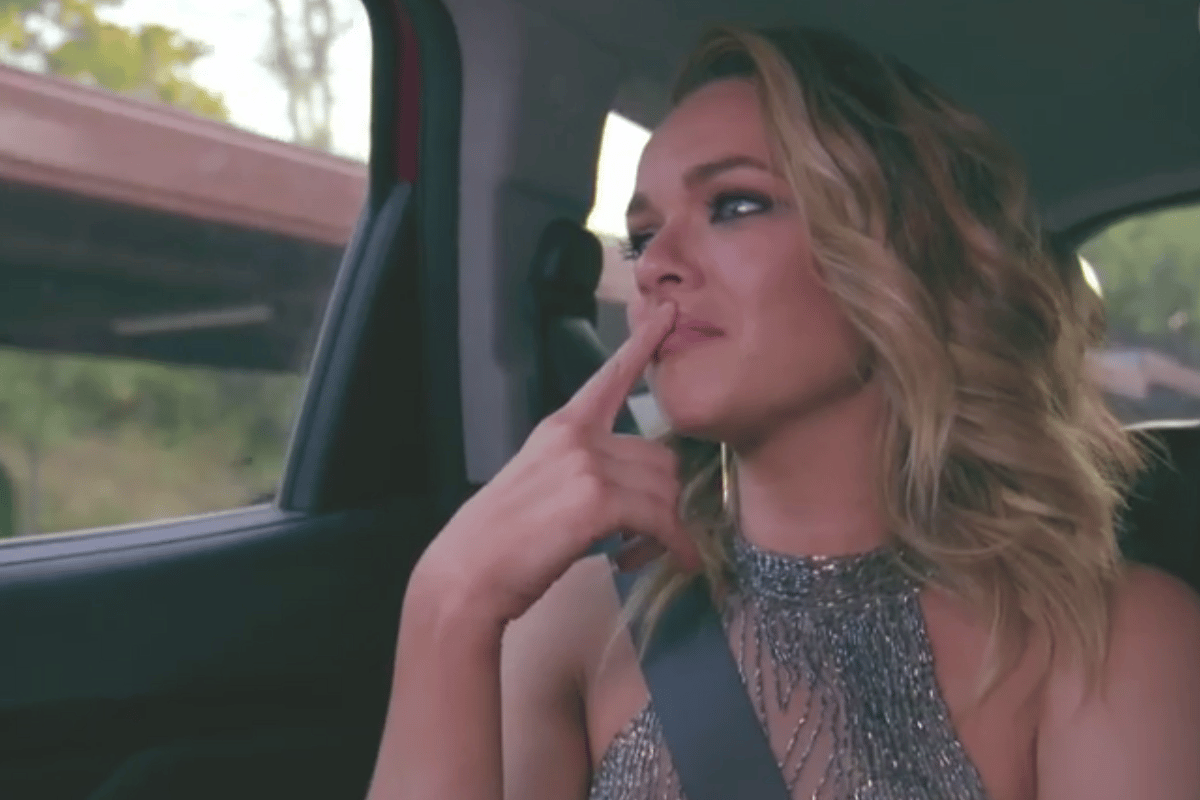 To catch up on all the Bachelor Australia 2019 recaps and gossip, check out Mamamia's recaps and visit our Bachelor hub page. Sign up to our "Mamamia Celebrity" newsletter for daily updates straight into your inbox, and join the conversation in our 'Bach Lols' Facebook group. We've got you covered. 
While stuck inside The Bachelor mansion with dozens of other women, Abbie Chatfield used to joke about being in the final two.
She and the other women competing for bachelor Matt Agnew's heart used to act out the final rose ceremony, where Matt would pick one woman he wanted to spend the rest of his life with.
Abbie was familiar with the show – and its American version – where bachelors always use a specific line to breakup with their runner-up.
Bachelor contestants: Translated. Post continues below video.
Then, standing in front of Matt in South Africa, he used that line on her.
"The fact that he said 'My heart is with someone else', it's the ultimate Bachelor line," she told Mamamia the morning after we watched her heartbroken on our TV screens.
"I used to make the girls do pretend final rose ceremonies in the house and I would always use that joke line. It sucks to have my own line that I thought was a joke from the American series used on me."
To her, it wasn't an explanation and months on, she still doesn't know why Matt's heart wasn't with her. She hasn't spoken to him since kissing him on the cheek goodbye and getting in the car to drive away.
On screen, we watched as she insisted she was "fine". Maybe she wasn't in love with him after all, she said. Then the cameras switched off.
"The amount of times that I said 'It's fine' was not normal: 'It's fine, it's fine', It's not fine," Abbie explained. "It was crazy because my producer was crying and I wasn't crying. I just couldn't feel anything.
"I looked at the camera guy who was in the front seat, and we'd obviously been with the camera guys for three months as well, and I was like 'I don't feel anything' and he was like 'It'll come, darl'. Then we turned the cameras off because he couldn't get anything from me except 'I'm fine'. So it was a two hour car ride home and then I completely lost it, because I was like 'Oh my god, it's done'. It was a really weird range of emotions.