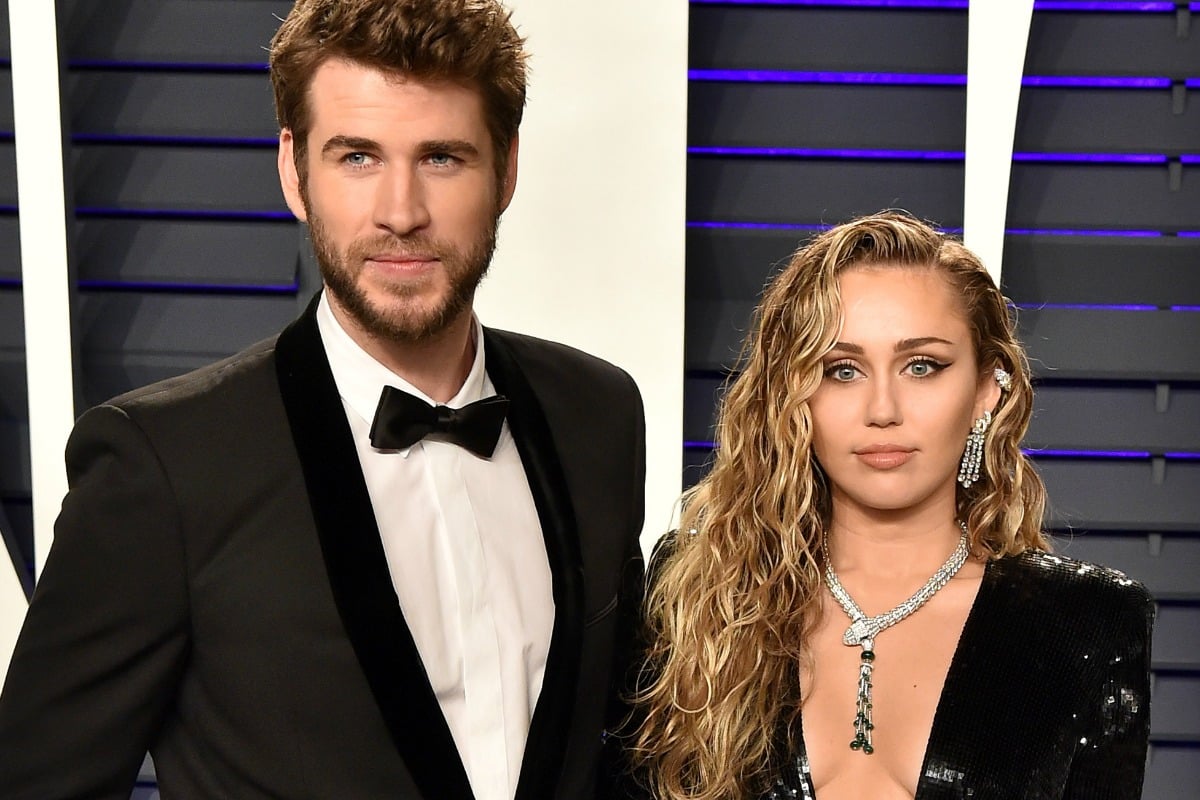 Miley Cyrus and Liam Hemsworth only announced their separation 11 days ago, but they're already making it official.
Liam, 29, has hired famed US divorce lawyer Laura Wasser, who has represented high-profile clients including Kim Kardashian, Angelina Jolie and Ryan Reynolds, and filed divorce papers in Los Angeles citing "irreconcilable differences".
PEOPLE reported the couple signed a prenuptial agreement ahead of their marriage in December 2018, so the divorce is expected to settled quickly.
Side note: Mamamia confesses the worst excuses we've used for a break-up. Post continues below video.
Liam's filing comes less than two weeks after the former couple announced they had parted after eight months of marriage.
"Liam and Miley have agreed to separate at this time," a representative for Miley said in a statement.
"Ever-evolving, changing as partners and individuals, they have decided this is what's best while they both focus on themselves and careers."
Following the split, which was made public just hours after Miley was spotted kissing Kaitlynn Carter on a boat in Italy, rumours swirled that she and Liam were not rushing into a divorce and had not ruled out reconciling in the future, but according the both E! and Entertainment Tonight 'sources', Liam changed his mind on that.
The ET 'source' said Liam realised it was time to move on.
Mamamia's daily entertainment podcast The Spill discusses what the heck went down with Miley and Liam. Post continues below audio.
"Liam's decision to file for divorce is sad, but in the end, it was never going to work," the source said. "They are too different. Liam never wanted to share Miley with anyone. He loves her and he is far too traditional. He finally realised he just wants to start fresh."
"At first, Liam wanted to just give it time but he finally felt like things were getting nasty and he didn't want to drag it out publicly," they said, explaining Liam's decision to file the official paperwork. "He decided it was all too much."
Neither party are requesting spousal support and according to E!'s source, the pair don't have many joint assets to split between them other than their animals (seven dogs, two mini horses, two regular-sized horses, pig and three cats ¯\_(ツ)_/¯).
"They have a prenup and have kept earnings separate during the marriage," E! News' source said. "There is not a lot to divide other than the animals. They both have houses that were purchased individually before the marriage.