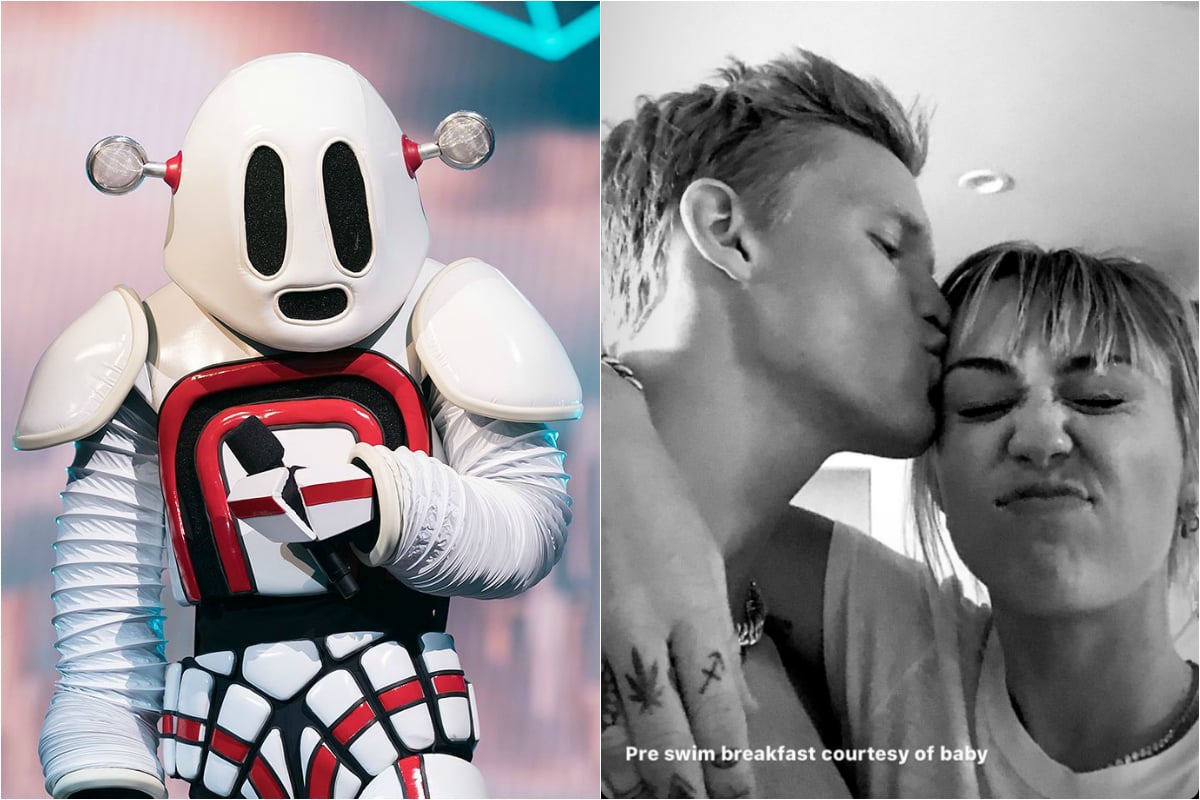 In 2010, Cody Simpson was dubbed Australia's answer to Justin Bieber. Freshly aged 13, Simpson was the quintessential pin-up, famous for his bubblegum hit 'iYiYi' featuring rap-artist Flo Rida.
Now, nearly a decade on and after living in Hollywood for a number of years, he is speculated to be one of the celebrities on Channel 10's The Masked Singer.
He's the one who pretends to be a robot.
So what has he been up to recently? Well, right now it is confirmed he is dating singer Miley Cyrus. But we'll get to that. First let me present the evidence that 22-year-old Cody Simpson is the handsome Robot with some quality moves on Channel 10's new reality TV show.
Is Cody Simpson the Robot on The Masked Singer?
(Almost) definitely. Every single clue matches up and please, allow me to prove it.
Ahem…
Robot Clue: "I was created by the digital age."
Evidence: Simpson was discovered on YouTube by a Grammy-award winning producer, Sean Campbell.
Robot Clue: "Growing up, I was surrounded by gold."
Evidence: Simpson grew up on the Gold Coast.
Robot Clue: "I really care about the real world" AND "I've always been connected to the water."
Evidence: He is an 'Ocean Advocate' for The United Nations Development Programme.
Robot Clue: "As a young robot, my favourite animal was the butterfly."
Evidence: Before he was a singer, Simpson was a superstar swimmer and won gold in the under-12 100-metre butterfly final at the Queensland Swimming Championships.