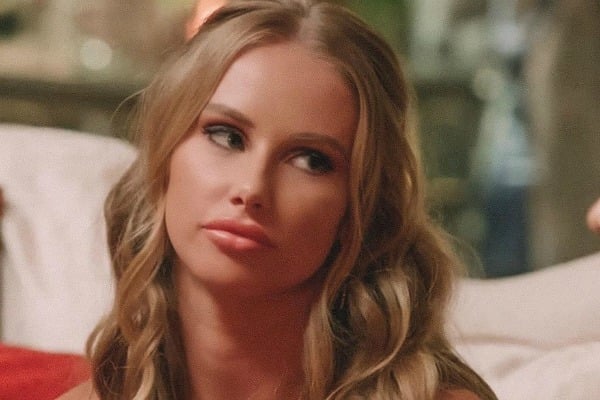 1. Oh. The Bachelor's Rachael just shared a massive spoiler from the show on Instagram.
Warning: Bachelor spoilers ahead.
The Bachelor spoilers are rolling in thick and fast, and this time, they're coming to us courtesy of a former contestant.
During last night's episode of the show, contestant Rachael shared an Instagram Live video alongside former contestant (and her rumoured girlfriend) Vakoo.
During the video, Sogand, who is currently still appearing on the show, appeared in the background of the video.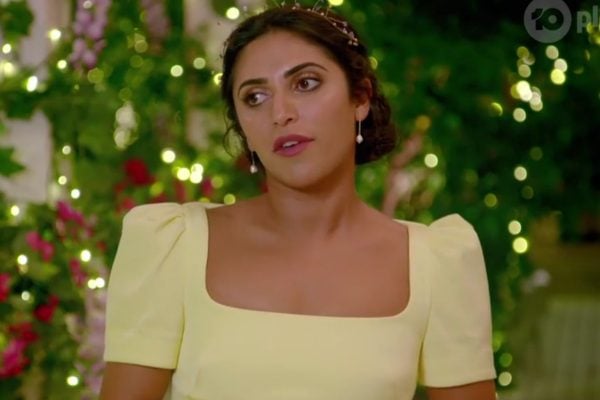 "It's another Persian chick," Sogand shouted from across the room.
"She's about to get kicked out," Rachael said of Sogand, before adding: "... of my house".
Oh.
Well. We guess that's proof Sogand doesn't win Matt Agnew's heart.
It's not the only spoiler we've been exposed to this week.
Yesterday, photographs emerged of current contestant Nichole kissing former Married At First Sight contestant Billy on the Gold Coast.
Honestly, we're struggling to keep up...
The Spill is Mamamia's daily entertainment podcast that catches you up on everything in entertainment and pop culture. It's snackable and perfect for your commute home.
2. "I was so misquoted". The jaw-dropping 1998 interview that almost ended J-Lo's career.
Whether she's singing, acting, dancing, producing or designing, J-Lo has had one of the most successful careers in Hollywood and is living her best life with over $500 million to her name.
But 20 years ago, Lopez came very close to single-handily destroying her career when she dissed a number of Hollywood actors, in a recently resurfaced interview.
In the 1998 interview for Movieline, the then 27-year-old Lopez was asked about her opinion on celebrities like Madonna, Salma Hayek, Cameron Diaz, Sandra Bullock and Gwyneth Paltrow.