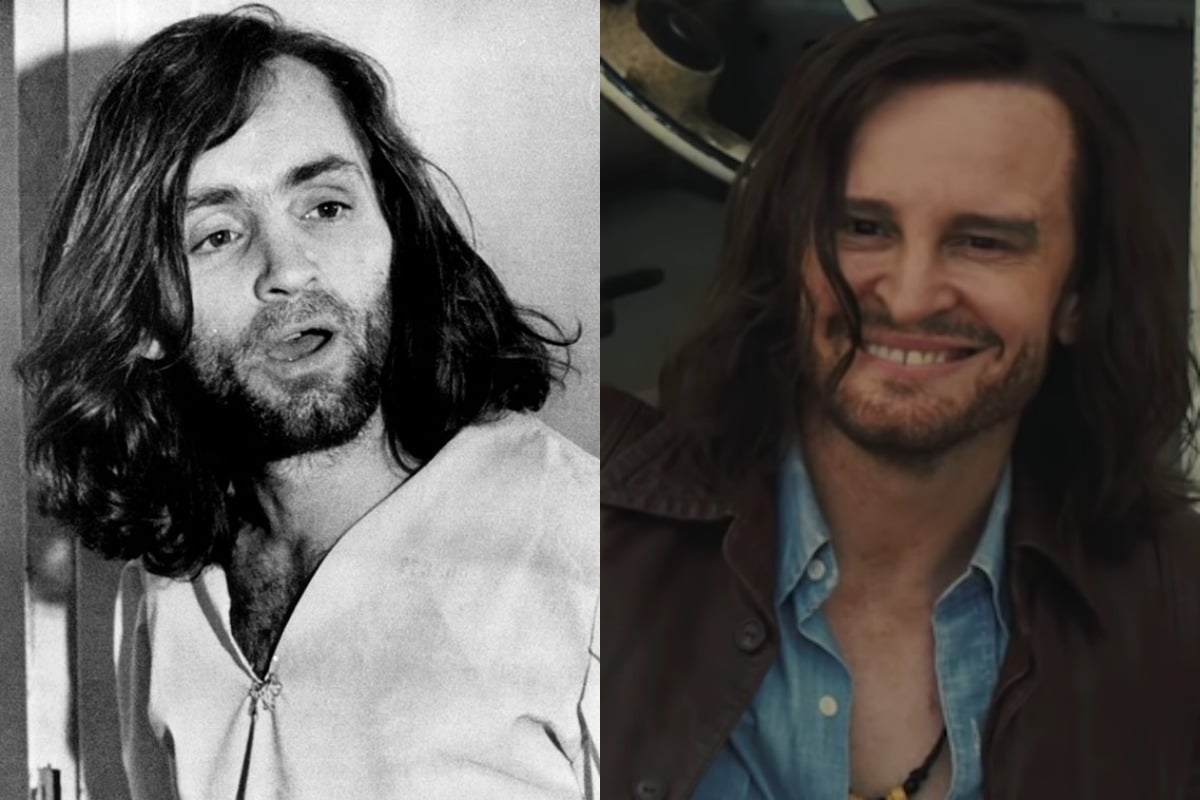 Its two central characters may be fictional, but Quentin Tarantino's Once Upon a Time in Hollywood boasts a cast bursting with famous (and infamous) 1960s Hollywood figures.
The film, which opened to the public last week, sees Leonardo DiCaprio and Brad Pitt play fictional actor and stunt double Rick Dalton and Cliff Booth respectively as they navigate Hollywood in the late '60s.
Watch the trailer for Once Upon a Time in Hollywood below. Post continues after video.
But, seeing as it is a story which blends fiction and non-fiction leading up to the most infamous event of Hollywood in 1969, the Manson murders, several well-known celebrities and notable members of 'The Family' cult pop up here and there.
Here are the real life faces behind the film; both in the celebrity world, and the dark underbelly of the Manson cult:
Sharon Tate – Margot Robbie