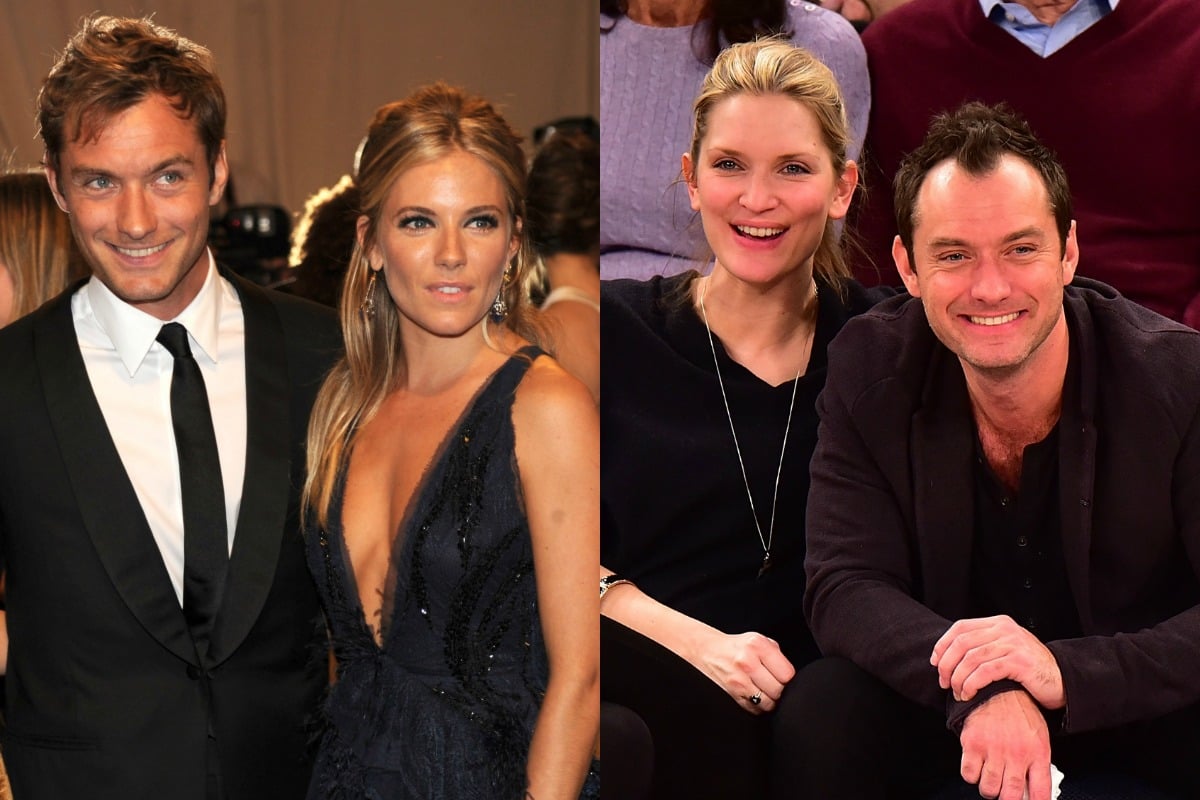 Jude Law has welcomed his seventh child this month, with his partner Phillipa Coan giving birth to their second child together.
Law and his Coan tied the knot in 2019 after four years of dating.
Law, 50, and Coan, a business psychologist 15 years his junior, met through mutual friends in early 2015. They surprised fans with a low-key ceremony at Old Marylebone Town Hall in London in May 2019 and celebrated with a reception with close family and friends.
The pair welcomed their first child in 2020, confirming the news on Jimmy Fallon's talk show. And this month, Law has been seen carrying a newborn baby alongside his wife.
It's a turnaround for the star of The Holiday (a.k.a everyone's second favourite Christmas movie), who was once recognised as a Hollywood 'love rat'.
Watch the trailer for The Holiday with Jude Law. Post continues below.
His marriage to Coan comes more than 20 years after his 2003 divorce from Sadie Frost, the mother of three of his five children: Rafferty, 24, Iris, 20 and Rudy, 18.
Law and Frost met on the set of film Shopping when Law was just 19 – it was his first major leading role. Frost was a 25-year-old married mother-of-one, but she divorced her husband, Spandau Ballet's Gary Kemp, in 1995.