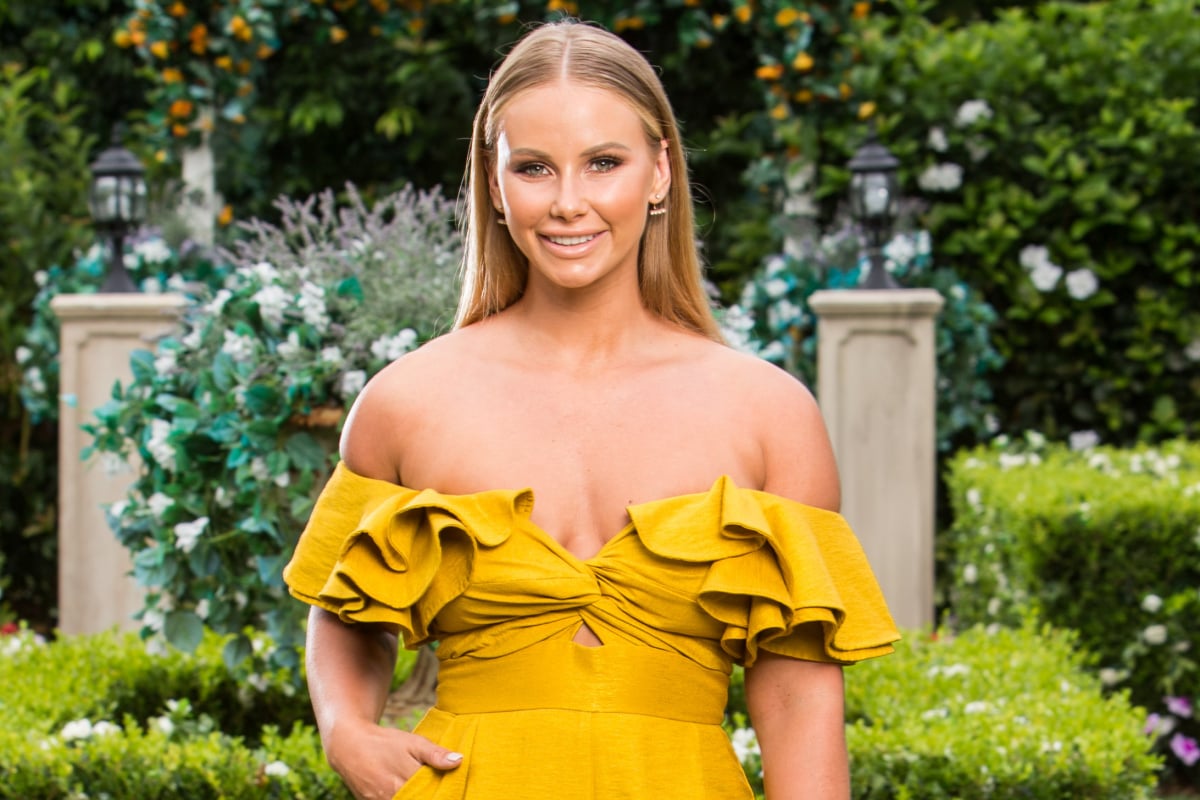 To catch up on all the Bachelor Australia 2019 recaps and gossip, check out Mamamia's recaps and visit our Bachelor hub page. Sign up to our "Mamamia Celebrity" newsletter for daily updates straight into your inbox, and join the conversation in our 'Bach Lols' Facebook group. We've got you covered. 
On last night's episode of The Bachelor, Rachael Arahill was bundled into a car and whisked away from the mansion – and her 'Plan B' – with some glorious final words: 'F*cking dogs'.
Were they the best departing words in Bachie history? Quite possibly.
Rachael told Mamamia the comment was directed at producers, who she believed set her up during the cocktail party when her number magically made it into the hands of a crew member while she was upstairs getting her makeup done.
Mamamia recaps The Bachelor. Post continues below audio.
"I was up in hair and makeup at the time, but from what I have gathered from watching the show, somebody has given a crew member my number – I don't even know if it was my number, whatever – and it started this whole debacle," she told Mamamia.
Watching the show back filled in some gaps for the 23-year-old, who was seriously confused by how it all went down on the night.
"On the night I was very, very confused because the producer was yelling at me being like 'Is giving your number to somebody a joke?' and I was just so confused because I was like 'What do you mean, I have been upstairs all night, how could I have given my number to someone?'
"It made no sense to me so I was like 'Yeah, this whole thing was a joke'. That's why when I got in the car I was like 'F*cking dogs' because I was pissed off at the producers because I thought they were stitching me up."
Since watching the show, she's concluded that one of the other bachelorettes was trying to be a good wing woman - but it was one big fail, because the number ended up in the hands of the wrong guy. The crew member she actually had a thing for wasn't even on set that night.
Rachael said she knew she was made into "the punchline", but honestly, she wasn't upset over how it all played out.