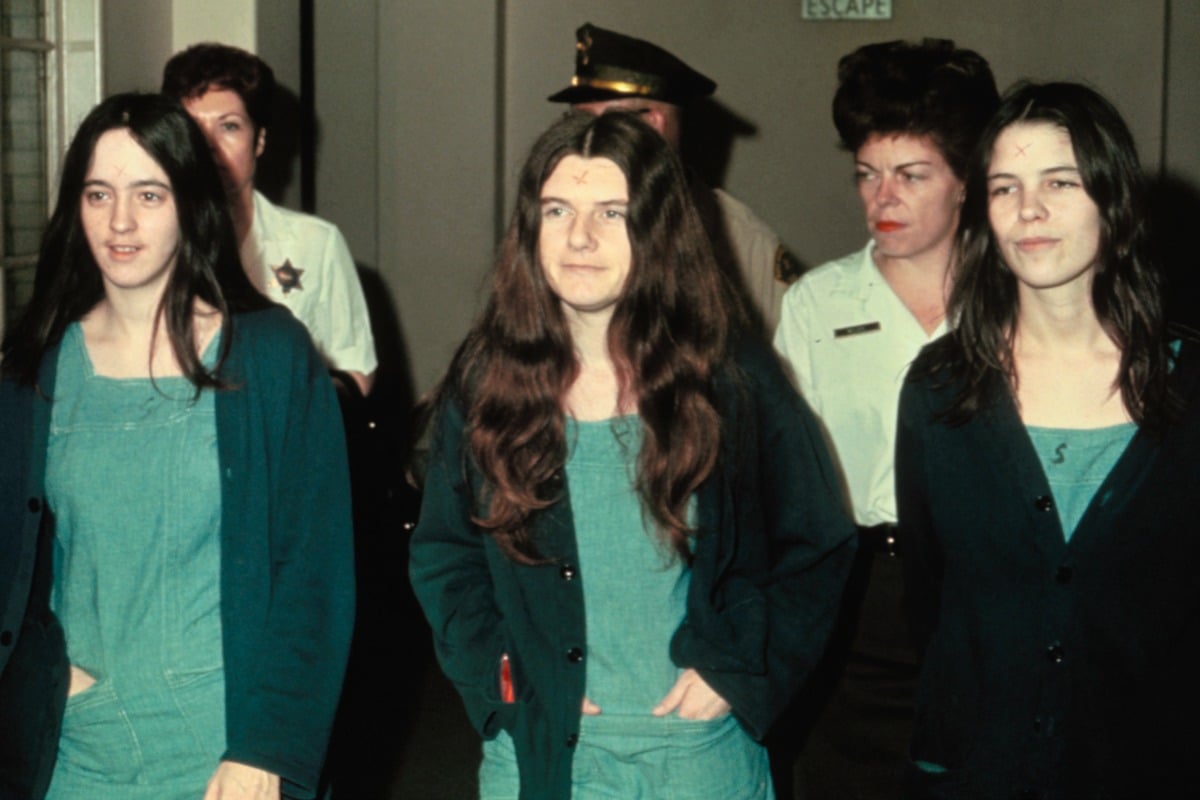 On August 8, 1969, Charles Manson ordered Susan Atkins, Tex Watson, Patricia Krenwinkel, and Linda Kasabian to invade the rented home of actress Sharon Tate and director Roman Polanski.
The house, located at 10050 Cielo Drive in Los Angeles, was previously home to Terry Melcher – a record producer who had snubbed would-be musician and cult leader Manson.
Manson's intention was revenge – to kill whoever was home on that hot summer night.
Watch the trailer for Once Upon A Time In Hollywood below. Post continues after video.
"Totally destroy everyone in it," Manson instructed. "As gruesome as you can."
Roman Polanski wasn't home at the time, but actress and model Sharon Tate, who was eight and a half months pregnant, was, along with her friends Jay Sebring, Abigail Folger and Abigail's boyfriend, Wojceich Frykowski.
When they arrived at the home, headlights approached from within the property. When the car pulled up outside the property, Watson shot and killed the driver, Steven Parent – an 18-year-old student who had been visiting the property's caretaker, William Garretson.
After pushing the car up the driveway, Kasabian remained outside and stood by Parent's car as Watson, Atkins and Krenwinkel entered the house through a window and killed Jay Sebring, Abigail Folger, Wojceich Frykowski, and Sharon Tate. When they were done, they wrote 'Pig' on the door in blood.
Kasabian, who stood guard outside, later testified that she heard the "horrible screams" of the victims and attempted to stop them by claiming that someone was coming.
"I started to run toward the house, I wanted them to stop. I knew what they had done to that man [Parent], that they were killing these people. I wanted them to stop," she later said.