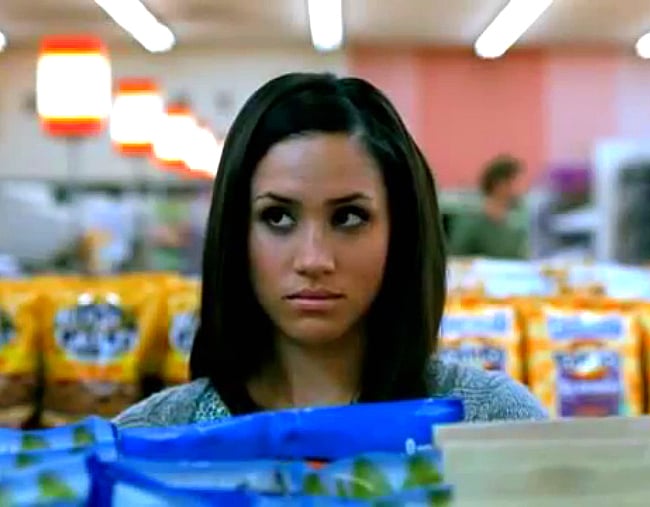 1. Eagle-eyed fans have found a corn chip TV commercial starring Meghan Markle. Need we say more?

We're gonna get straight to the point and let you know Meghan Markle once starred in a corn chip TV commercial.
Now it's gone viral. Because, well, obviously.
The soon-to-be royal was of course an accomplished actress before meeting Prince Harry, which normally involves getting your start by appearing in embarrassing ads.
In Meghan's case, it was an ad for Tostitos, a type of Mexican-style corn chip company, and it was shot in 2009.
Oh, and it's dubbed with a voice that's definitely not Meghan's.
That's enough talking, go ahead and watch the full commercial in the video below. Enjoy.
2. Kim Kardashian's family portrait proves she really is all of us, after all. Kinda.

Let's be clear. We do not under any circumstance think Kim Kardashian's life is like ours.
But if you've ever tried to wrangle your kids (or dog) into a half-decent family photo, Kim's latest Instagram might give you a chuckle.
The mum-of-three shared an Easter family photo, which she says was really bloody hard to snap.