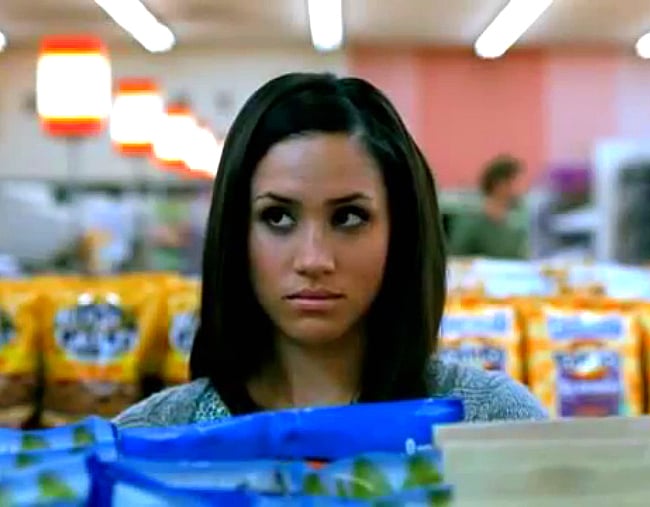 1. Eagle-eyed fans have found a corn chip TV commercial starring Meghan Markle. Need we say more?

We're gonna get straight to the point and let you know Meghan Markle once starred in a corn chip TV commercial.
Now it's gone viral. Because, well, obviously.
The soon-to-be royal was of course an accomplished actress before meeting Prince Harry, which normally involves getting your start by appearing in embarrassing ads.
In Meghan's case, it was an ad for Tostitos, a type of Mexican-style corn chip company, and it was shot in 2009.
Oh, and it's dubbed with a voice that's definitely not Meghan's.
That's enough talking, go ahead and watch the full commercial in the video below. Enjoy.
2. Kim Kardashian's family portrait proves she really is all of us, after all. Kinda.

Let's be clear. We do not under any circumstance think Kim Kardashian's life is like ours.
But if you've ever tried to wrangle your kids (or dog) into a half-decent family photo, Kim's latest Instagram might give you a chuckle.
The mum-of-three shared an Easter family photo, which she says was really bloody hard to snap.
"I don't think you really understand how hard it is to take a good family pic. This was all we got before all three kids started crying. I think I cried too," Kim captioned the photo of herself and Kanye with North, Saint and Chicago.
While North is completely adorable with her peace sign, we imagine there was a team of people waving off-camera to get Saint to strike that tiny rapper pose.
If only Kim and Kanye had remembered to smile.
Shame.
3. Proof that LOVE ISN'T DEAD: A bunch of our fave Beyonce and Jay-Z couple pics on their 10-year wedding anniversary.
Ah. Remember all those times we told you love was dead, when referencing the split between Jenna Dewan and Channing Tatum? And Anna Faris and Chris Pratt? And every other time, too?
We were just kidding. It didn't die. Love can't die!
You see, Beyonce and Jay-Z are celebrating their 10-year wedding anniversary and here's just a bunch of images of them for you to look at:
Ah, love. How lovely.
4. Kaley Cuoco has shared what led to her decision to divorce Ryan Sweeting: 'It was his fault.'
Kaley Cuoco may one of the most famous women in the world, but she says it wasn't fame or money or the limelight that got in the way of her relationship with her first husband, tennis player Ryan Sweeting.
Oh, no. Cuoco says that relationship breakdown is all on him.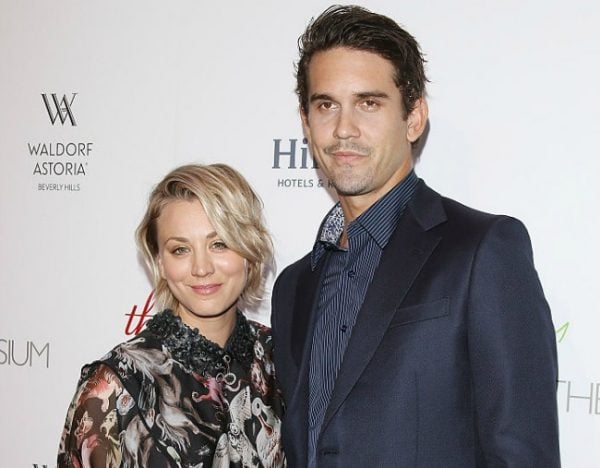 "I honestly thought I wouldn't get married again," she recently told Cosmopolitan. "My ex ruined that word for me. I married someone the first time who completely changed. The person I ended up with was not the person I originally met. And that wasn't my fault—that was his. I knew how much I had to give and how much I wanted to receive. I knew I just had to be patient…I had to go through a lot of things, but it brought me to Karl."
Cuoco and Sweeting were engaged in September 2013 after just three months of dating. They married that December. In November last year, she became engaged to professional equestrian Karl Cook.
5. Ricki-Lee has responded to accusations she was lip-syncing at the Commonwealth Games.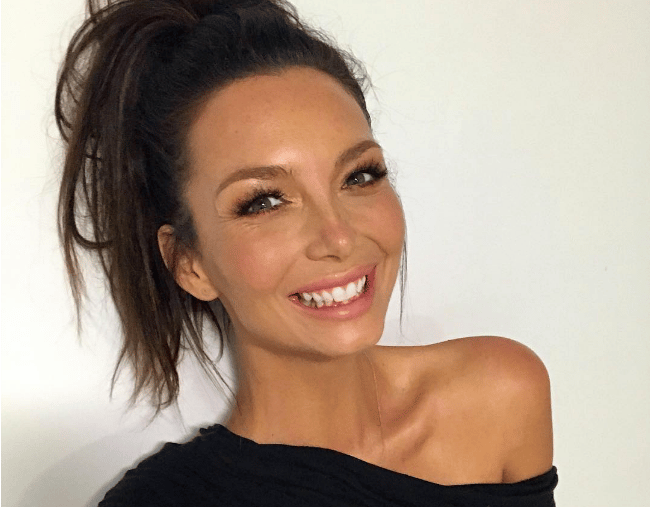 Ricki-Lee Coulter and Christine Anu's performances at the Commonwealth Games opening ceremony on Wednesday night were flawless.
But their mind boggling vocals had had a few people thinking maybe they were lip-syncing. Of course, those people then tweeted about it.
Now, Ricki-Lee has responded to these accusations, setting the record straight on Thursday morning's Kyle and Jackie O Show.
Spoiler: it was utter crapola.
"I sang my face off last night," she said. "I had the best time," the 32-year-old singer said.
Suss out the 'lip-syncing' for yourself in our full story on Ricki-Lee's Commonwealth Games performance.
Side note - As well as the corn chip ad, Meghan Markle also had to do Princess kidnap training. Find out what that entails below.