We all know 'The Ford Ad Girl' as the charismatic, bubbly actor on the telly, but who's the woman behind the car commercials?
Ngaire Dawn Fair is the actress who has captivated the hearts of many online since her adverts with the automotive giant first aired a few years ago.
Speaking to news.com.au, Ngaire – who recently relocated with her producer husband to Los Angeles – has revealed what it's like to become an object of national affection overnight.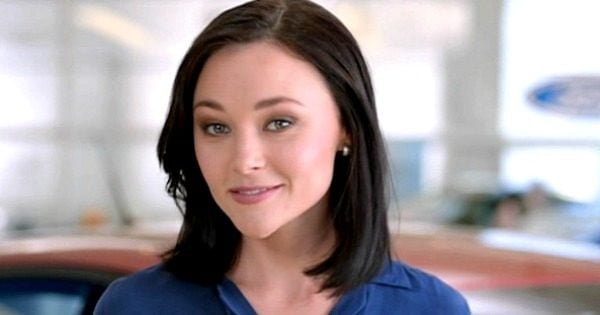 "It just started out as one little ad a few years ago," the former Neighbours actress said.
"One of the dealer's came up to me [during filming] and said, 'I never thought a woman could sell a truck.' I think they liked that it was a shift in gender stereotyping which is good."