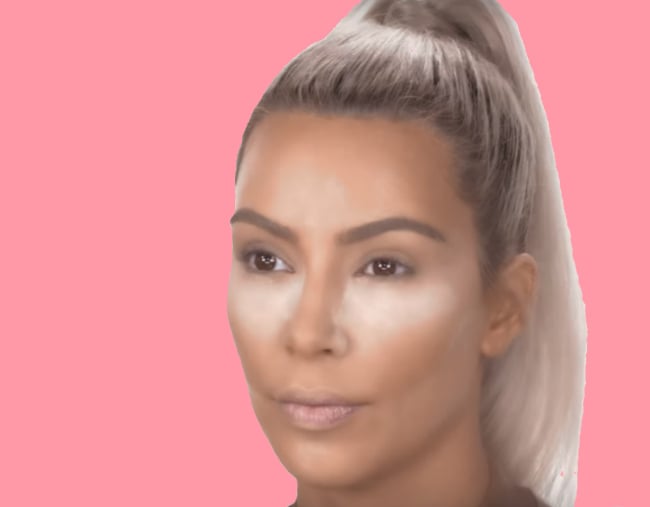 If you're following Kim Kardashian West on Instagram, you may have heard her repeating three words in a chant-like fashion over and over this week.
So often, she's whispering to me in my sleep.
Conceal, bake, brighten.
Conceal, bake, brighten.
That's because Kim's releasing a new concealer kit to her KWK Beauty range that promises to help us achieve the exact finish her makeup artist Mario Dedivanovic creates for her under eyes.
But… but how the eff does one conceal, bake and brighten?
Here's a quick run down on how to follow thy conceal, bake, brighten commandments and get Kim's 'I've slept for one trillion years' under eye look.
Without turning out like a powdery ghost.
1. Conceal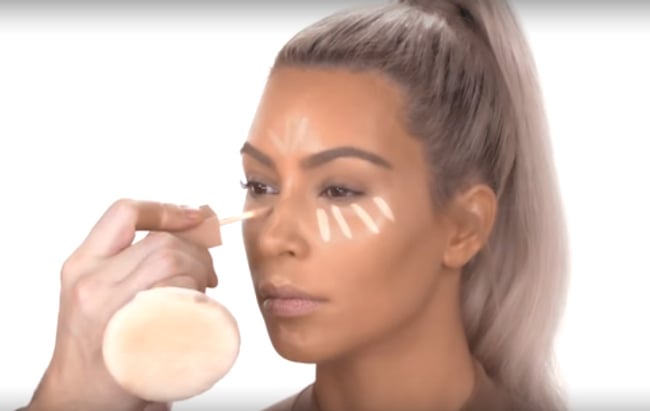 There's a good chance you're familiar with the process of concealing - Kim K's version of this is really no different to how you're already doing it.
Except for the way Mario applies the product under Kim's under eyes to make her look like a majestic Aztec warrior.
If you're looking to emulate Kim's look, chose a liquid concealer and use a small brush or beauty blender to blend the product out and up. Celebrity makeup artist Tobi Henney uses the NARS Radiant Creamy Concealer ($44) but you can also try the more budget-friendly L'Oreal True Match Concealer ($9.69).
Mario also takes the concealer over Kim's eyelids and the high points of her face (forehead, bridge of the nose and chin), and then goes back over his work again. And again. And then again.
2. Bake