Anyone who has ever planned a wedding knows how ridiculously expensive it is.
It will practically cost you an organ and maybe even your first-born child just to cover all the hiked up expenses you'll accrue. I'm convinced a champagne bottle pops whenever a business hears the word "wedding".
And at some stage, you'll probably feel like forgetting the whole damn thing and just eloping to Vegas with an Elvis impersonator officiating the ceremony. "I now pronounce you nothing but a hound dog." Thank you. Thank you very much…
But as expensive as normal weddings are, Prince Harry's wedding to Meghan Markle, 36, really takes the three-tiered cake with buttercream frosting.
According to British bridal website, Bridebook, Harry, 33, and Meghan's wedding is expected to cost around $58.3 million. We'll give you a moment to let that soak in.
In comparison, Prince William's wedding to Kate Middleton cost $36.6 million. Loose change, really.
So why the hell is Harry and Meghan's May 19 wedding costing so much more? Will Meghan be arriving for the ceremony in a unicorn-drawn wooden carriage carved by blind magic nuns in the Alps?
In short, no.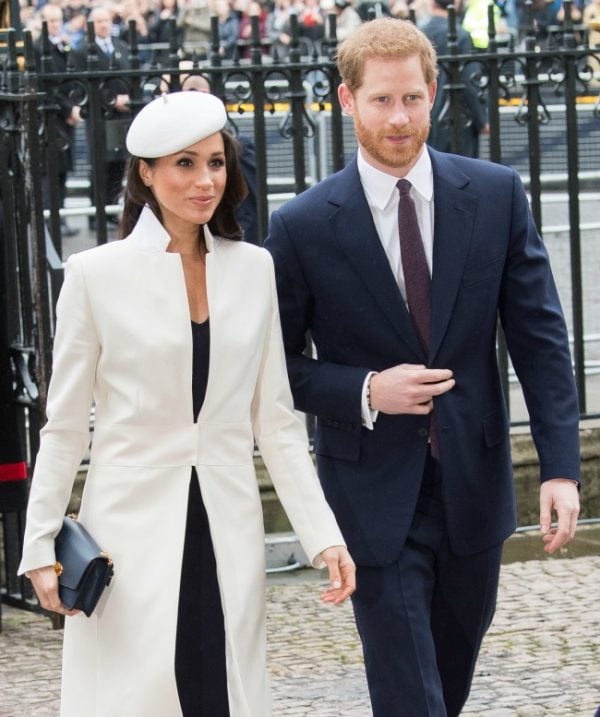 Bridebook broke down the costs, and here goes. Think of this as the receipt for one of the most extravagant weddings of all time:
Venue: $641,695
The wedding will take place at St George's Chapel at Windsor Castle, and following the ceremony, a reception will be held St George's Great Hall, which is within the castle. They'll then have a second reception in a glass marquee at the Upper Ward grounds of Windsor.
Well, the budget has already been blown out, so why stop at one reception, right?
Catering: $524,356
The couple are planning on having a formal lunch for state guests and a more intimate dinner reception with their family and friends. Lunch will reportedly cost around $183 a head, while dinner will cost around $550 a head.
They've also invited 2640 members of the public, who will each receive a cup of tea and a sausage roll. We have one question: What if you don't actually like sausage rolls?
Drinks: $353,848
Even though the couple will have access to the Royal Palace cellars (not just a mythical place, apparently), they're going to need a sh*tload of alcohol to quench the thirst of their 800-plus guests.
According to Bridebook, a single bottle of Bollinger - the royal family's favourite champagne - costs $146.
Dress: $550,024
Meghan's dress will set the couple back a few thousand dollars, and while few details are known about it for now, at that price, we're expecting it to come with its own laserbeam show. Stay tuned.
Flowers: $201,675
According to Bridebook, both the reception marquee and chapel will be covered in flowers on the big day.
Bad news for anyone with hayfever.
Photography & videography: $31,168
In addition to having the whole world watching, Harry and Meghan are expected to have entire teams of photographers and videographers capturing every moment.
Personally, we think it would be awesome if they travelled around in black vans, SWAT team-style. But that's just another expense.
Cake: $50,000
The couple have decided on a banana wedding cake, which is expected to be eight tiers high, and will be topped with fresh fruit and berries.
And presumably gold shavings.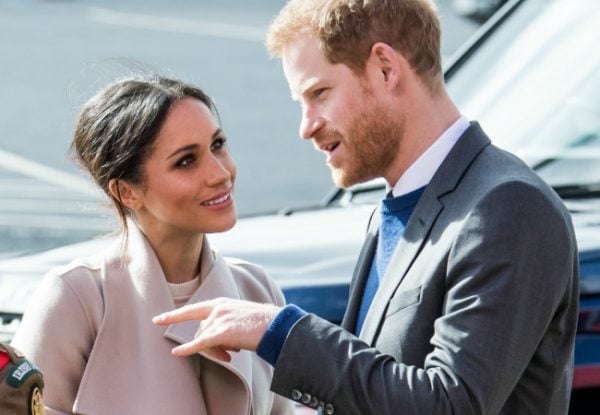 Stationery: $36,668
Harry and Meghan have enlisted Barnard and Westwood to make their bespoke wedding invitations.
The invitations feature the Three-Feathered Badge of the Prince of Wales, and while we're not actually sure what that is, is sounds fancy. And expensive.
Music: $550,024
Okay, we want to go to this wedding just for the concert, uh, entertainment.
In addition to having a choir, organist, DJ and bell ringer, some of the top acts rumoured to be performing at Harry and Meghan's wedding include Chris Martin, Rihanna, Elton John and even the Spice Girls.
Decorations: $238,343
Because what's a wedding without decorations, right? And at that price, that's a whole lot of decorations.
Trumpets: $165,007
The British Ministry of Defence has apparently made a request for 20 silver-plated fanfare trumpets stamped with the Royal Coat of Arms.
An interesting request, but apparently a necessary one. Who knew?
Wedding rings: $11,000
When you compare the cost of everything else, the couple's wedding rings are surprisingly affordable.
Apparently Meghan's ring will be crafted out of Welsh gold, which has come from one of the Queen's royal vaults. It's a family tradition.
Bridesmaid dresses: $9167
You've got to cut costs somewhere, right? And no one upstages the bride.
Flower girl and page boy outfits: $3113
A mini budget for the mini bridal party.
Prince George and Princess Charlotte are both rumoured to act as a page boy and flower girl, respectively.
Church fees: $320
They pretty much own the church, so it's understandable this is the cheapest part of their whole wedding.
Groom's suit: $14,667
Even though Harry will most likely be wearing his military uniform for the ceremony, he's expected to change into a custom-made suit later on at the reception, when he breaks it down on the dance floor.
Hair and makeup: $18,334
Who knew looking good could be so, so expensive?
Entertainment: $100,837
As well as having Elton bloody John performing, the Royal Air Force will probably put on a sky show for the couple.
There's also expected to be fireworks later on in the night, as well as an ever-popular photo booth. Royals - they're just like us. Kind of.
Wedding favours: $5500
In keeping with tradition, the couple will provide their guests with small thank you gifts.
LISTEN: Meghan Markle had to go to 'kidnap training'. Post continues below.
Toilets: $64,169
Yes, toilets.
The couple will spend upwards of $60,000 hiring out luxury amenities for their guests.
That's a lot of money to flush down the toilet. (Sorry, we couldn't hold it in any longer...)
Transport: FREE
The couple are expected to use the royal family's fleet of vehicles to get around on the big day.
Finally, something their accountant can smile about.
Honeymoon: $220,009
According to Bridebook, the couple will most likely enjoy a quiet honeymoon before the wedding, and will then take a trip with a group of friends afterwards.
Meghan is also expected to foot the bill as a gift to her husband.
Security: $55 million
Easily the most expensive part of their wedding, no expense will be spared to ensure the security of the couple and their guests.
Safety first.
For everything Prince Harry, Meghan Markle and the Royal Wedding, visit our Royal Wedding hub.