Anyone who has ever planned a wedding knows how ridiculously expensive it is.
It will practically cost you an organ and maybe even your first-born child just to cover all the hiked up expenses you'll accrue. I'm convinced a champagne bottle pops whenever a business hears the word "wedding".
And at some stage, you'll probably feel like forgetting the whole damn thing and just eloping to Vegas with an Elvis impersonator officiating the ceremony. "I now pronounce you nothing but a hound dog." Thank you. Thank you very much…
But as expensive as normal weddings are, Prince Harry's wedding to Meghan Markle, 36, really takes the three-tiered cake with buttercream frosting.
According to British bridal website, Bridebook, Harry, 33, and Meghan's wedding is expected to cost around $58.3 million. We'll give you a moment to let that soak in.
In comparison, Prince William's wedding to Kate Middleton cost $36.6 million. Loose change, really.
So why the hell is Harry and Meghan's May 19 wedding costing so much more? Will Meghan be arriving for the ceremony in a unicorn-drawn wooden carriage carved by blind magic nuns in the Alps?
In short, no.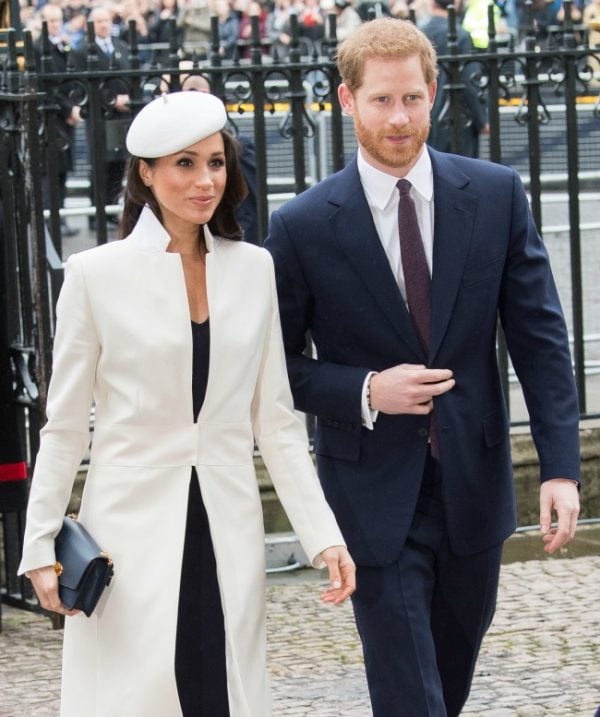 Bridebook broke down the costs, and here goes. Think of this as the receipt for one of the most extravagant weddings of all time:
Venue: $641,695
The wedding will take place at St George's Chapel at Windsor Castle, and following the ceremony, a reception will be held St George's Great Hall, which is within the castle. They'll then have a second reception in a glass marquee at the Upper Ward grounds of Windsor.
Well, the budget has already been blown out, so why stop at one reception, right?
Catering: $524,356
The couple are planning on having a formal lunch for state guests and a more intimate dinner reception with their family and friends. Lunch will reportedly cost around $183 a head, while dinner will cost around $550 a head.