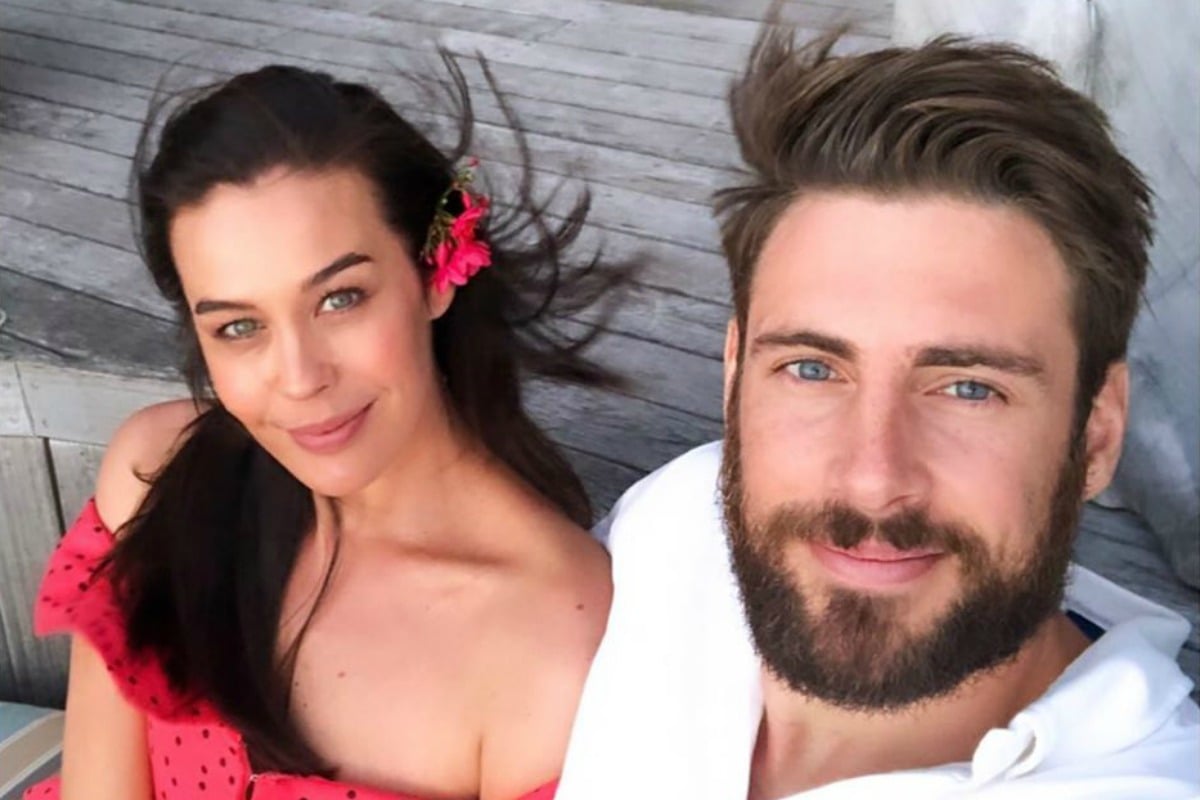 1. "There was a lot of judgment and criticism." Megan Gale just opened up about falling in love with fiancé Shaun Hampson.
When you think of Aussie power couples, model and businesswoman Megan Gale and her partner, Australian Survivor star and former AFL player Shaun Hampson, are sure to spring to mind.
But their relationship earnt them a fair share of "judgment and criticism" at first.
Megan recently spoke to Now To Love about falling in love with Shaun, and it turns out it was "a slow burn".
"It wasn't that instant, see each other, fall in love, inseparable," she told the publication.
"It's not that my first impressions of him were that he was shallow. I just found out after talking to him for a while that he had way more maturity and depth than I initially thought."
The pair ended up exchanging numbers and eventually started Skype calling each other at night.
"We'd start Skyping around 8pm, then look at the clock and it would be 4am. It was that giddy, high school thing where you could sleep for two hours then wake up and feel refreshed and energised.
"You're glowing and bolstered by this new connection," she said.
But Megan ended up copping criticism for moving on with Shaun after splitting from much-loved comedian Andy Lee.