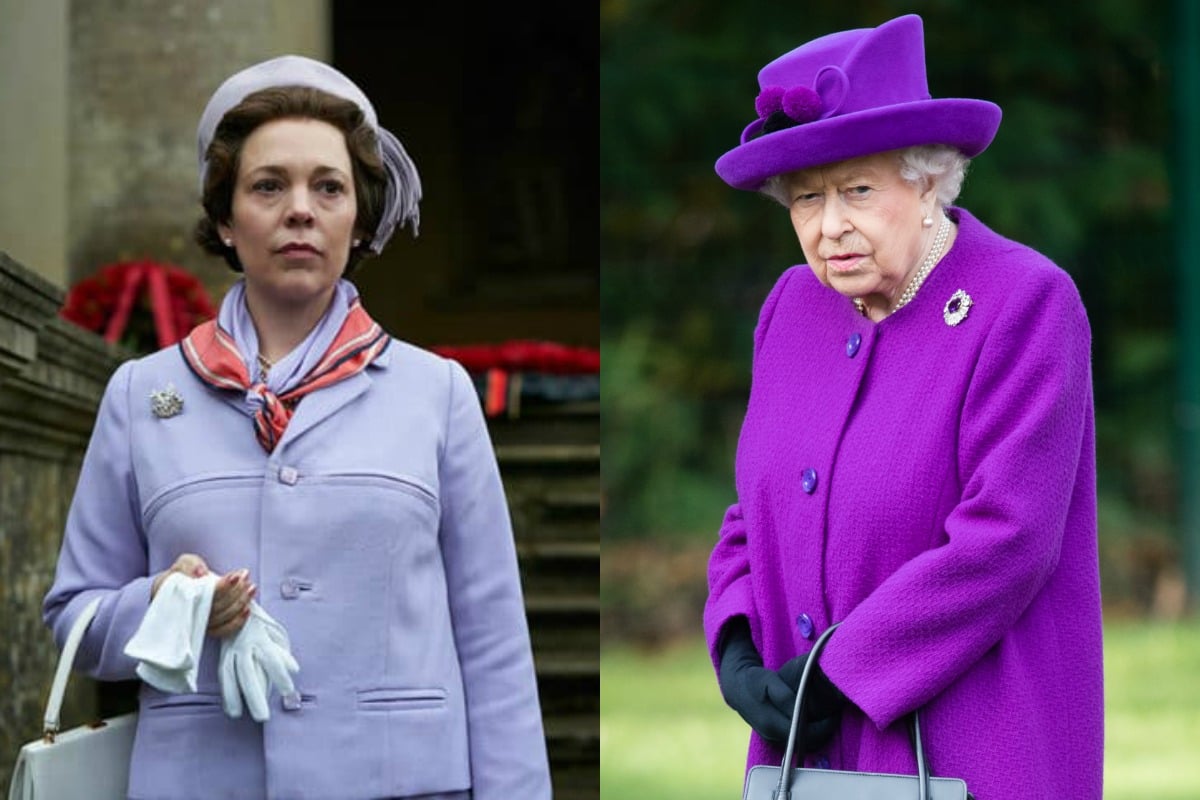 I'm starting to feel bad for Olivia Colman.
Clearly, that's not how I feel for the women who are victims of a global paedophile ring operating for the pleasure of one of the world's richest men, with the alleged involvement of some of the most powerful.
No, for those women I feel devastated. And furious.
But I've started to feel bad for actress Olivia Colman and her Oscar-winning brilliance since her turn as Queen Elizabeth II in Netflix's biggest show, The Crown, coincided with a royal crisis of unimaginable proportions.
Watch the trailer for the third season of The Crown below. Post continues after video. 
When Colman signed up to play her, the Queen was a sure thing. One of the most respected and loved women in the world, an unwavering leader who didn't pursue power but was born to it. Yes, the head of the now-irrelevant Commonwealth, but more often seen as a mother, a grannie, a great-grandma. A woman of spectacular resilience, steel, dignity and work-ethic. Ninety-three and still showing up for her public, dressed in her "spot-me-in-a-crowd" fluro, big hat in place, handbag over one arm, keeping calm, carrying on.
Who wouldn't want to play her? It's a career-defining role that played pretty well for Dame Helen Mirren, for starters.
But as 2019 drags its sorry self to a close, the cloud over the Queen's family – and therefore her judgement as its head – has rarely been heavier.
There was that time the Prime Minister of Britain, Boris Johnson, made the Queen look either partisan or redundant – take your pick – by getting her to rubber-stamp his possibly-illegal plan to suspend British Parliament so he could continue to push for a hardline Brexit.
There was that time her favourite grandson, Prince Harry and his wife, Meghan Markle, stood in front of TV cameras and said that basically, Harry hates his job, and being part of the family he was born into is terrible for his precarious mental health. His wife said that she and he were not living, not thriving, but merely surviving as part of the Queen's royal family.
And then there was that time when her second son, Prince Andrew, was forced to resign after he sat down in front of another camera (bloody cameras) in her own home, and made such a spectacular, disastrous fist of denying sex-crime accusations that the nation, and the world, was more convinced of his complicity than it was before.
Mia Freedman, Holly Wainwright and Jessie Stephens unpack Prince Andrew's controversial BBC interview on Mamamia Out Loud. Post continues after podcast.