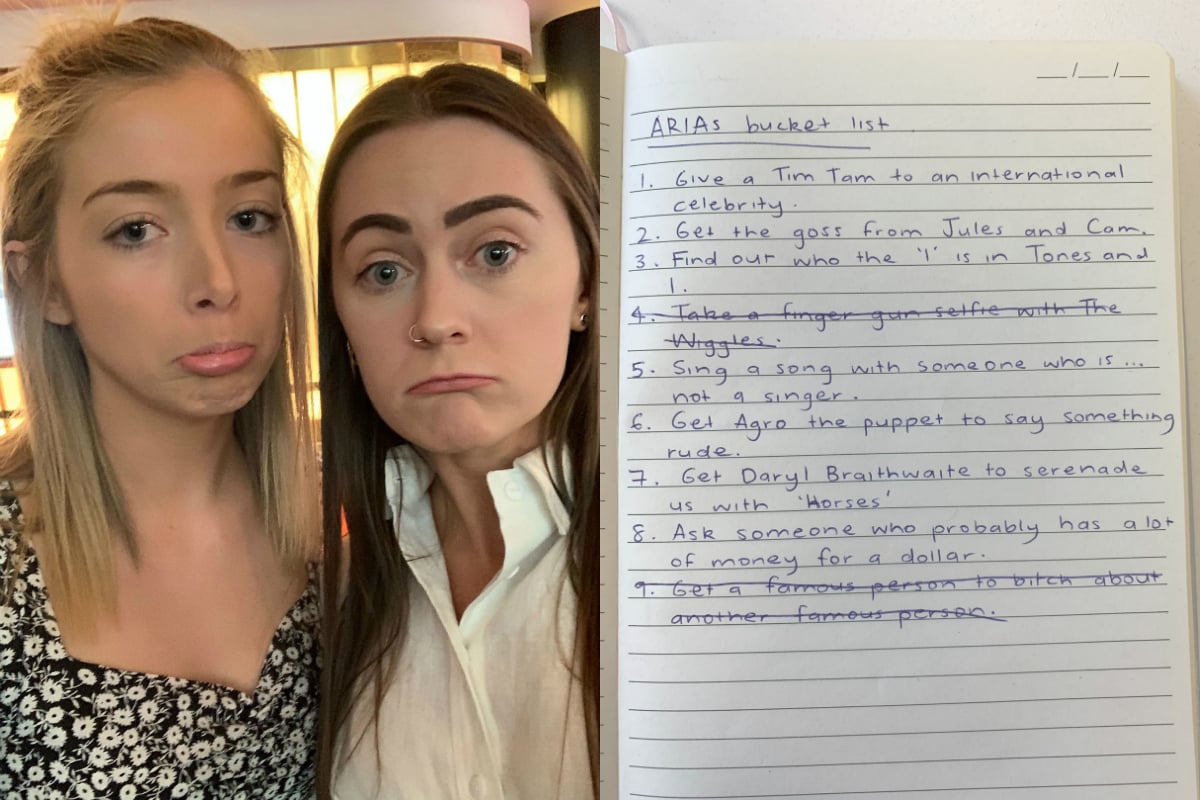 Oh.
Somehow, we find ourselves at the ARIAs red carpet full of hopes and dreams.
You see, we have a bucket list. We've come up with nine fun goals to complete and we are excited.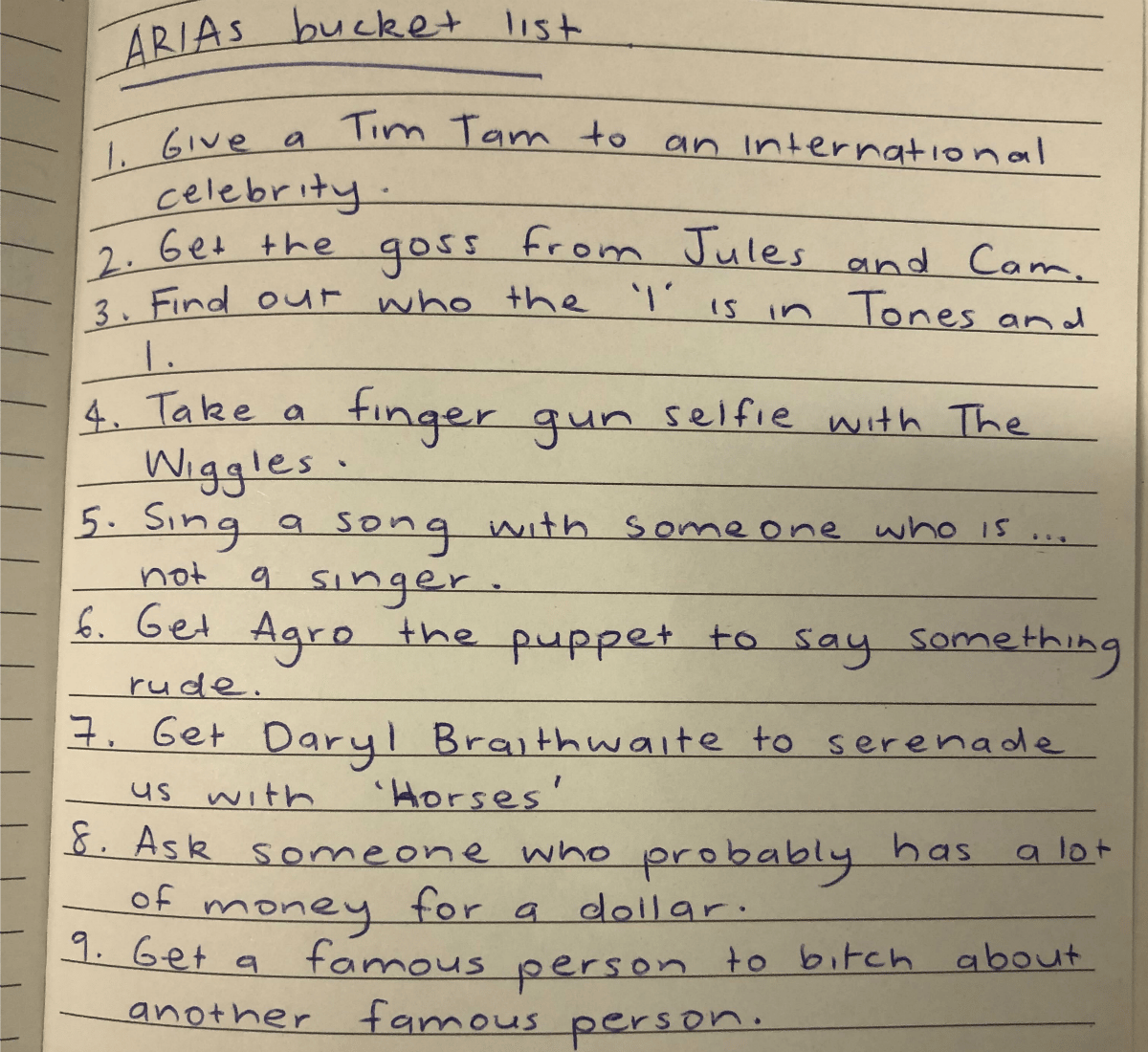 Then, slowly, our spirits are crushed.
We were given very specific instructions that the carpet was to begin at 2pm, so we wait. And we wait. And we wait.
After half an hour - or an eternity - we cannot know for sure, fancy people in gowns and suits and bright green fedoras begin to walk past us.
We do not know any of them but we smile anyway.
After at least a handful of snubs from alleged celebrities, the cast of School of Rock (a.k.a a group of small children) come over to talk to us.
Okay. This is good. We can do this. Children aren't intimidating.
We immediately ask them the most important question of all: What is a Tik Tok and what does it... do?
They respond by doin' a little dance and yes, we're still very much confused.
WATCH: Arias artists sing their favourite Australian songs. Post continues after video.