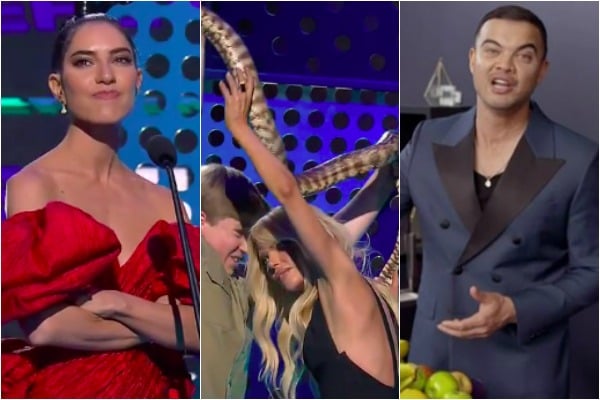 Yesterday, the who's who of the Australian music scene (and reality TV community, let's be honest) settled in at Sydney's Star Casino for a day of performance, award giving and… awkwardness.
Poor ARIAs. With fancy award nights comes big personalities and alcohol… lots of alcohol. Mix that in with being the poor cousin of the Grammys (we'll expand on that in a sec), and it's the perfect recipe for a whole lot of weirdness.
One thing that wasn't cringeworthy was this amazing performance by Tones and I. Post continues after video.
Look. Nothing is going to beat that time in 1995 when Silverchair's drummer knocked himself out on stage, or that time Axle Whitehead flashed his peen in 2006. Or even that time Bob Katter pronounced Aria…  'Ariaria' on stage.
Wonder why that was the last time the event was held at the Sydney Opera House. ¯\_(ツ)_/¯
But the 2019 ARIA awards certainly did deliver some gold to add to the history books.
1. Everyone left… early.
Nothing gets past Twitter fans.
During a particularly long camera shot while British pop singer Dua Lipa announced Album of the Year – they noticed a hell of a lot of empty rows.
It was towards the end of the night to be fair, but who leaves right before the most important award of the night?