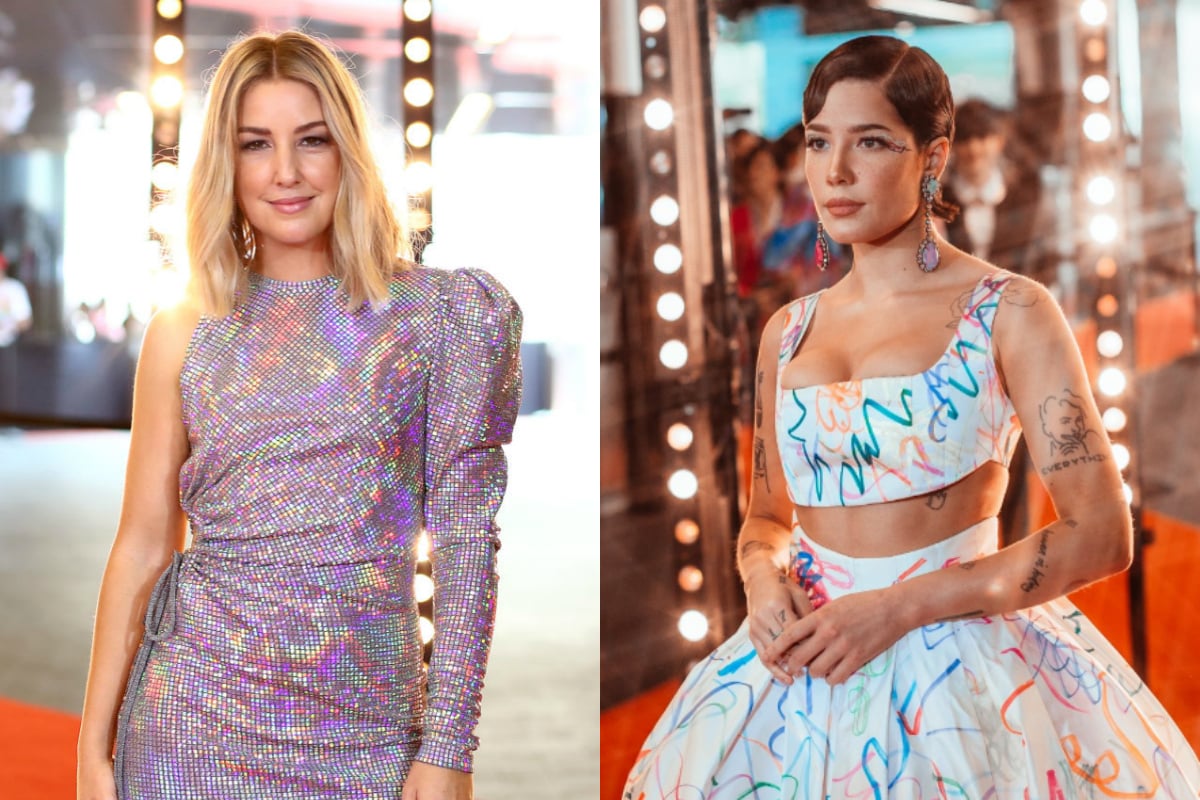 Right now, anyone who's anyone in the Australian music and entertainment industry has chucked on their best clothes (or in Bob Irwin's case, an actual python) for the 2019 ARIA Awards.
The ARIAs are the Aussie music industry's version of the Logies, only they're a fair bit… cooler. (Sorry, Logies.)
Love entertainment? Stay up-to-date with the steamiest celebrity news and gossip with Mamamia's entertainment podcast The Spill. Post continues after audio.
This year, the actual ARIA Awards ceremony is set to be bloody brilliant with performances from Aussie artists Tones & I (Toni Watson), Human Nature and Hilltop Hoods, international guests Khalid, Halsey and Dua Lipa, and even a satellite presentation from Irish rock band U2.
Oh, and the fact the whole show is hosted by the universally beloved Guy Sebastian is the cherry on top.
But now, let's talk about the fashion, because the ARIAs red carpet is just really, really fun. So fun, the woman of the night, 'Dance Monkey' singer Tones & I, is wearing the biggest eff off neon green trench coat we've ever seen and it has its own entourage.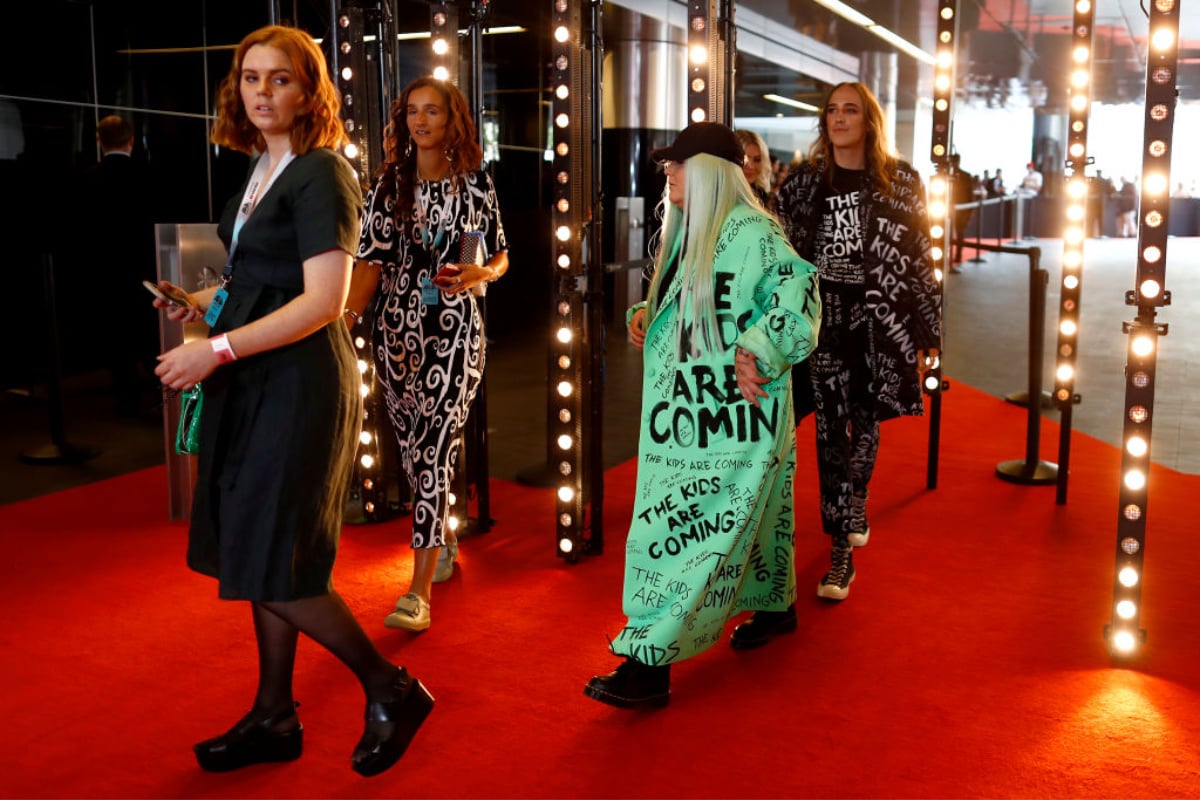 While the 2018 ARIAs red carpet gave us jewel tones and SO MANY FEATHERS, this year the likes of Jules Sebastian and Ksenija Lukich are giving us 80s glomesh, metallic shimmer, all the neon colours and lots and lots of sequins.