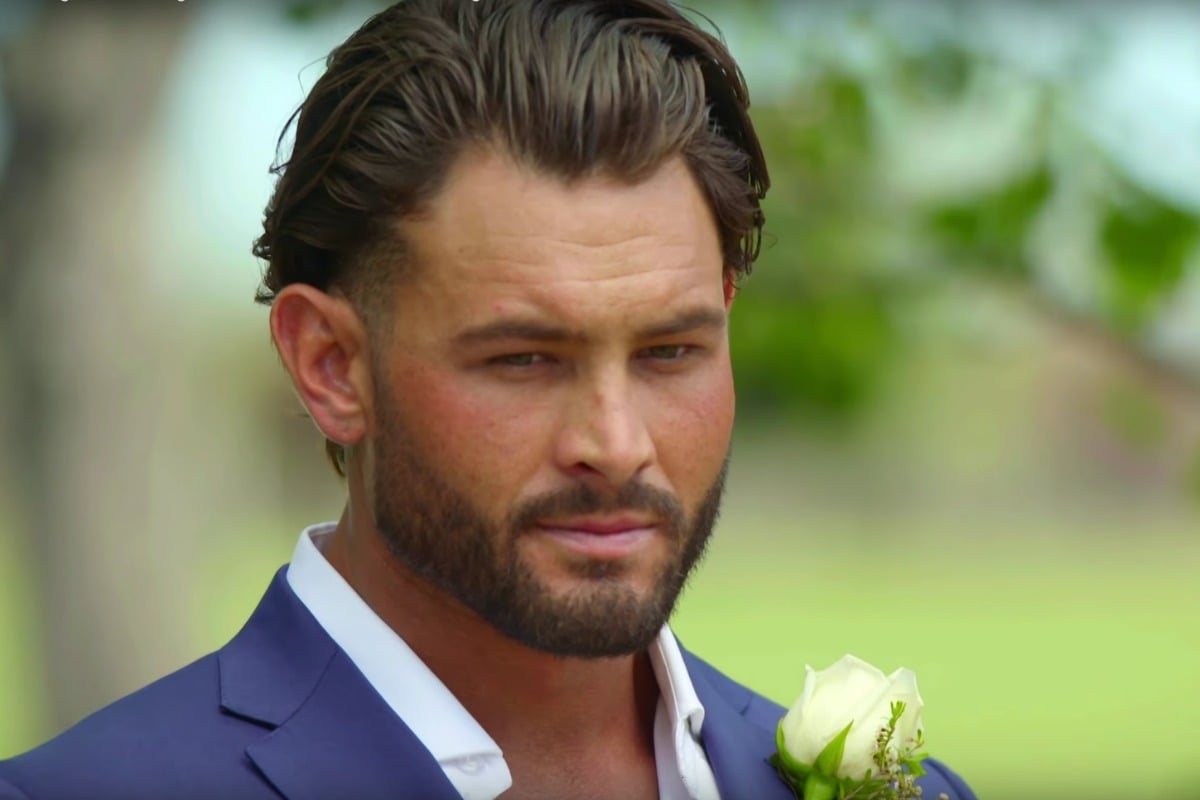 1. Married at First Sight's Sam Ball shares his "disappointment" with his bride.
His wedding may not have aired on Married At First Sight yet, but Sam Bell is already sharing his thoughts on his TV bride Elizabeth Sobinoff.
Speaking to WHO magazine, the 26-year-old tradesman admitted that he was "disappointed" when he met his bride-to-be at the altar.
"When I saw her, I was shocked as I wasn't really attracted to her – and she seemed a bit pretentious," Sam said.
Sam, who also works part-time as a model, also shared that he wasn't happy that his wife couldn't dance or cut the cake at the wedding.
He also admitted that Elizabeth failed to impress his family too.
"I didn't like the way she didn't address my family. I didn't like what she said at the vows," Sam added.
Well, we can't wait to see this wedding go down.
2. The parenting issue that Chris Hemsworth and Elsa Pataky just can't agree on.
Proving they're just like a regular married couple (phew) – celeb duo Chris Hemsworth and Elsa Pataky have lifted the lid on one parenting issue they just don't see eye to eye on.
And we suspect the parents out there can relate (to Elsa).