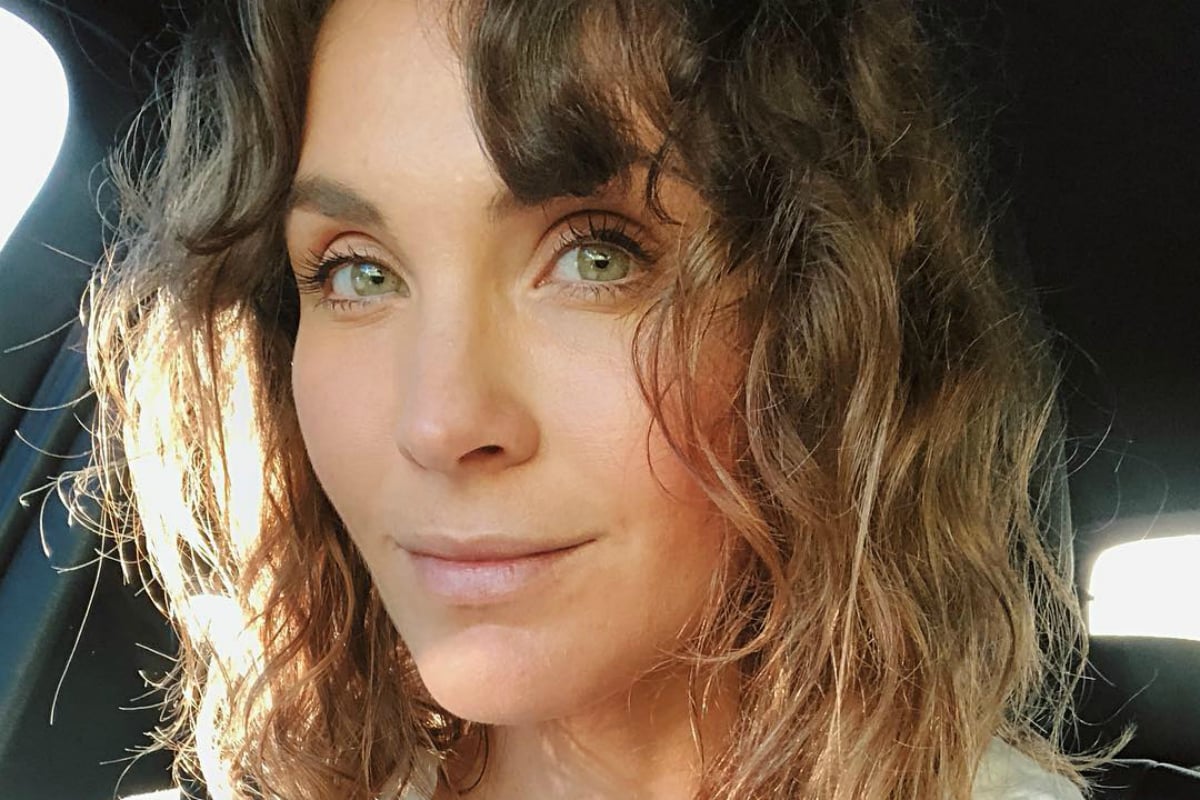 For women, it can be rare to catch a glimpse of reality on social media.
Whether it be real, un-photoshopped representations of female bodies or makeup free faces, it's undeniable that seeing oneself represented on social media feels good.
It means you aren't alone, and that you are actually very normal, despite what the magazines might tell you.
So when Laura Byrne shared a photo of herself completely makeup free, suffering from pregnancy melasma (pigmentation), the people of Instagram were incredibly grateful.
In the post, she explained that she posted a question about pigmentation, and that she was flooded with responses.
"Yesterday I posted a question about pigmentation (melasma) to my stories and my DM's were blowing up like an inflatable pool toy on New Years Day," she wrote.
"Pregnant or not – pigmentation freaking sucks! A lot of you were confused, as my skin for the most part looks pretty perfect in photos (social media…. a lie…. gasp). The truth is I'm guilty of only posting my best photos, and touching up my melasma with filters when you can see it," she added.
She continued to share an important message about social media.