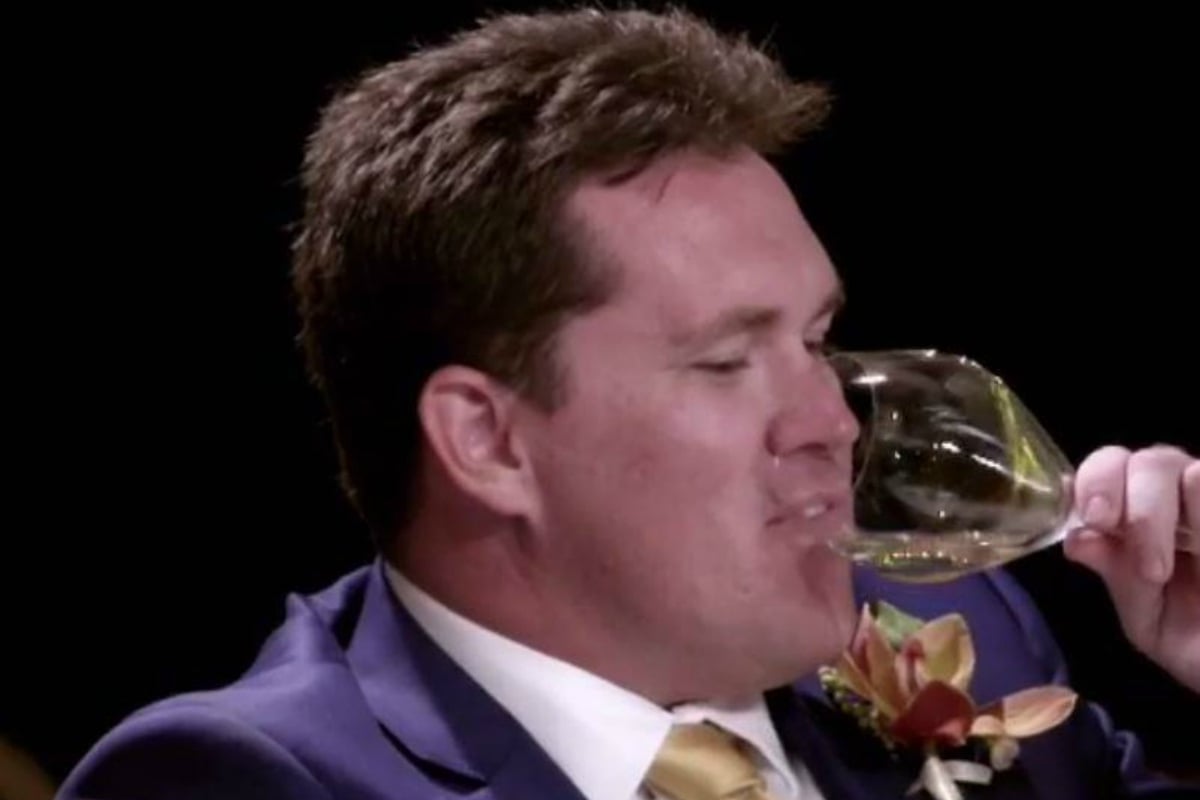 Last night Australia lost a tiny part of its collective soul watching the best man speech at Mick and Jessika's Married at First Sight wedding.
Mick's best man 'Broxy' gave the most cringe speech during the reception which succeeded in royally p*ssing off the bride, the bride's dad and the bride's scary brother.
If your soul hadn't shrivelled enough already, here's a quick recap of Broxy's speech:
"We went up to Airlie beach. Just for a couple of drinks and ah, we've drunk the whole bar dry.
"Just me and him, and ah, Mick's gone to me, 'I'm going to take some Viagra.' So he's taken the Viagra as a bit of a gee up. He's raring at everything but nothin's coming at him.
"Obviously the Viagra's worked and I'm asleep and I've woken up and I can hear some noises.
"Open me eyes and he's made himself a bloody tent over himself and he's having a go…
"'Jesus mate, bloody hell! How many times you done this?' Broxy continues."At least five. He's finished 'him' and we're all safe."
Watch the awkward speech again here. Go on. You know you want to. Post continues after video.
But talking about taking Viagra and masturbating in front of your best mate aside, we think we might've found some best man speeches which are even worse than Broxy's.
Behold:
1. The kebab shop meeting turned threesome.
Best man hoped the wedding would make it into the groom's 'top 3 lifetime moments'. Current top 3 were;

3) when his football team got promoted
2) [totally escapes me]
1) when he walked into a kebab shop, met 2 ladies & ended up having a 3some with them

Groom's Mum was horrified

— Ed Williams (@edwilliams88) December 19, 2018