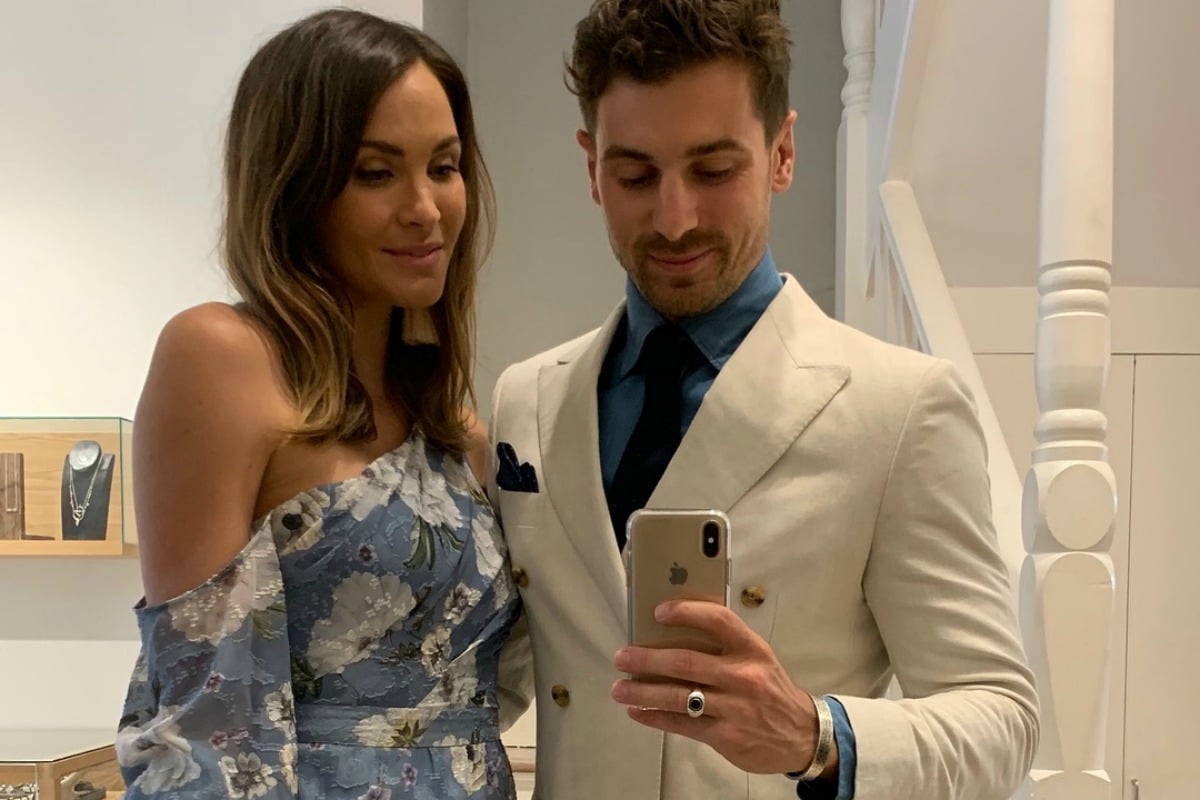 After sharing the news that they're expecting a baby in mid-2019, Matty J and Laura Byrne spoke on radio on Monday morning about the challenge of hiding the news in the early stages of pregnancy.
Speaking to The Daily Telegraph for an exclusive story on Saturday, the couple said they suffered a miscarriage in June, losing the baby at seven weeks.
When Byrne fell pregnant again three months later, she was instinctively cautious about announcing it.
Appearing on Nova's Summer Breakfast, Byrne said, "It definitely wasn't fun having the media trying to out it before I was ready".
"Especially because, you know, there's definitely a period there where privacy's really important because you just don't know what's happening, and so that is a bit stressful."
There was, however, one particular moment where her privacy was threatened.
"We went to the eight week scan, we're sitting in the waiting room, and it's a private clinic and we're trying to be really low key here…" the Tony May jewellery designer began. "And the lady at the reception was like 'oh I know you! Can I get a photo?'"