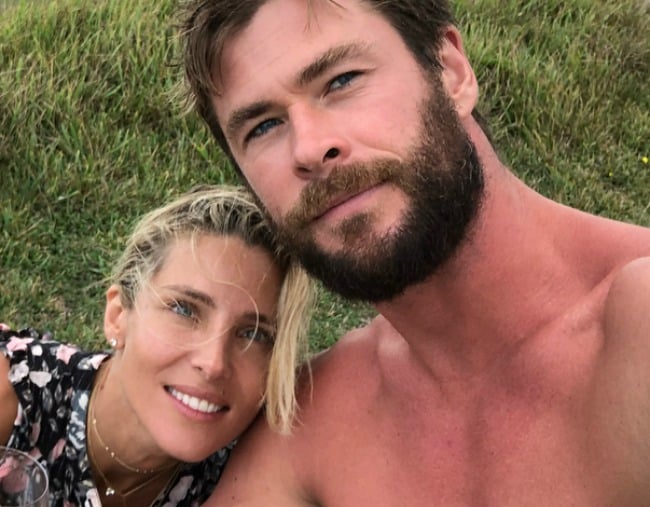 It's Elsa Pataky's 42nd birthday today and Chris Hemsworth had the perfect present for his wife.
A dancing sesh.
Currently on holiday in Elsa's home country of Spain, Chris posted an Instagram video of the couple dancing which looked like a mixture of salsa, interpretive dance and maybe tango?
You can watch their jaunty whirl below… with the picturesque Spanish countryside in the background for good measure.
If you listen to a woman in the background, there's one jokingly concerned friend who says, "don't throw her over the edge."
Fair enough.
While we're not exactly dance connoisseurs ourselves, we'd score the duo a 7.3 on technicality (there were few spins and a dip in the routine) and an 11 for showmanship. To be honest, we're not sure what we're more impressed with – the hilarious dance moves (and in the best way possible, bordering on daggy dad moves), or Elsa's ability to keep up with him.
Keen fans of the middle Hemsworth brother might remember his eight-episode stint of Dancing with the Stars in 2006 and clearly he still remembers some of his moves.
And if he's looking for extra dance learning experience, all we can say is that we'd be more than willing to volunteer ourselves as tribute.
We really would.