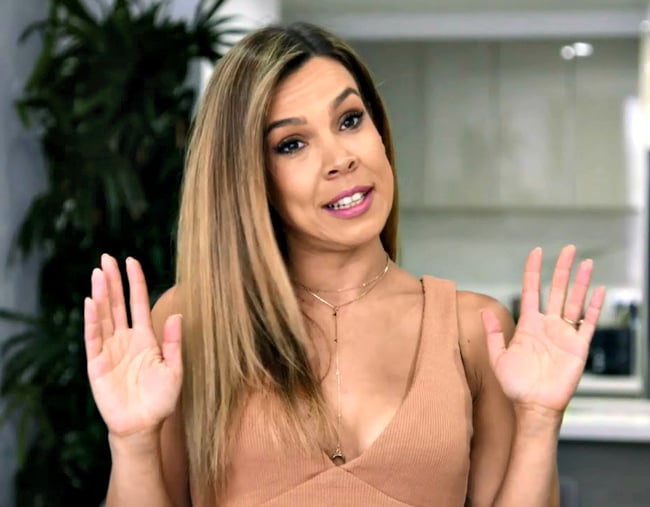 Married At First Sight has a long history of couple swapping. Because if at first you don't succeed, try again with… someone else's partner?
Anyway.
This years' season has seen an unprecedented level of 'half couple swapping'. By that we mean, rather than swapping completely, everyone seems to have a finger in multiple relationships that aren't theirs.
The word 'type' is also being thrown around a lot. My "wife" isn't really my type. Your husband is my type. Who else on this god forsaken show other than my partner could maybe, possibly be my type?
So now, hearing that Carly Bowyer is the latest contestant to admit she's got the hots for someone who isn't her "husband" Justin Fischer is not surprising. At all.
Check out the run down of all the things we say while watching Married At First Sight below. Post continues after video.
This week, the 32-year-old marking manager from Victoria threw a tiny sprinkle of petrol on the whisper she and Troy Delmege might indeed be a thing.
"Physically, Troy is my type," Carly told Now To Love.
"I do go for that preppy, private school-looking guy and Justin and I had a conversation about that."
That's… that's it.
However when you take into consideration those photos of Carly and Troy canoodling in a park last month, the above statement sounds a bit more…  actually it all still seems circumstantial at best.
Clare and Jessie Stephens share the disturbing theory they've developed about Troy on our Married At First Sight recap podcast. Post continues after audio. 
The road to love has been littered with plot holes potholes for both Carly and Troy respectively.
Carly and Justin struggled to connect throughout their time on the show. At one point, they pretty much forced each other to hold hands and it was very uncomfortable for all of us. Then there was that sexy text tomfoolery homework that was a complete fail.
Similarly, Troy and "wife" Ashley Irvin weren't exactly a great match.
Remember that time he bragged to the camera about having sex with Ashley, only to have Ashley tell him off for making stuff up? And when he made her feel really uncomfortable with that massage precisely no one asked for?
Oh, and there's that whole thing about his estranged sister telling us all he could be a virgin because "he's churchy". We'd also say Ashley responding to those claims by labelling Troy as "sad" and "embarrassing" threw a big ole bucket of cold water over their lukewarm relationship.
Considering what all of us have been through this season, if Carly and Troy want to go off and give it a crack, we're completely fine, if not apathetic to that.
When does this show finish again?
Listen to The Twins debrief on the latest Married At First Sight effed upness on MAFS Chat below. 
Obsessed with Married At First Sight? For all of our recaps, posts and podcasts, visit our Married at First Sight homepage.
You can also catch up on the latest Married At First Sight recaps below:
The Twins recap Married at First Sight: Dean and Charlene have the ultimate face-off.
The Twins recap Married at First Sight: One bride angrily hands her wedding ring back.