We open with a compelling defence of boiz night, by feminist leader and activist, Dean Wells.
"MEN WHEN WE GET AROUND OTHER MEN THAT'S OUR TIME TO LET LOOSE," he yells at the camera.
He explains that boiz night is about BOIZ bein' BOIZ and no he won't apologise for that and also women should shut up and get in the kitchen and can someone pls make him a sandwich now, all this yelling is making him hungry.
"I respect all women in the group," he concludes, before muttering under his breath, "… especially that Davina chick lol she was hot AF I liked her tight dresses…I wonder what she's up to I'm gonna send her a sixy tixt…"
Dean, pls.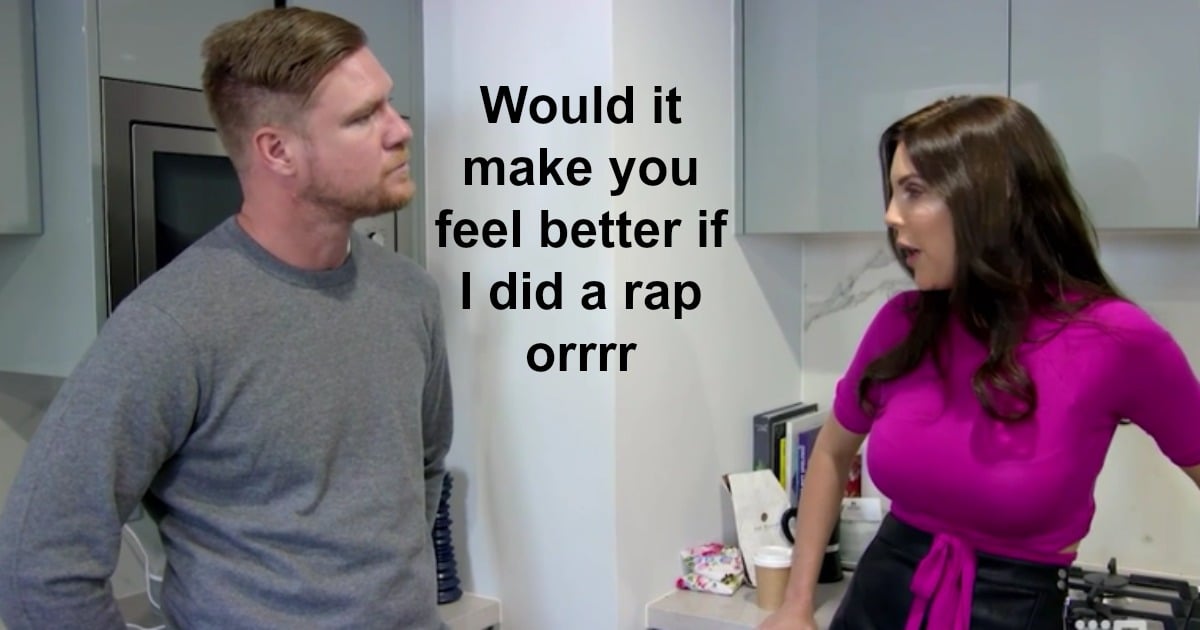 Meanwhile, Troy looks like a guilty eight-year-old because he tried to act cool in front of his friends at the boiz night by talking about Ashley's mum being hot. When Nasser brought the conversation up in front of the group, Troy attempted to fist bump Ashley and she's wanted to violently murder him ever since.
To try to ease tensions, Troy tells her "don't be mad, you're stunning," and no honestly it's important someone works out what is wrong with this man.
As the couples contemplate whether to stay or leave in the final commitment ceremony, Troy looks out a window, deep in thought. But oh.
He doesn't at all appear to be in the right building. He's alone and we just know he went to wrong warehouse and, Troy, no, you literally had one job.