Ha. Well, then. It would appear Married at First Sight is the product of a heap of editing, production and props. Yes, it's staged.
Who'd have thought?!
Fans have shared a rather curious editing issue from an episode this week, in the part where Carly sent Justin a, erm, sexy (?) text.
When the cameras panned the screens in which the texts appeared, a few things seemed… odd.
Let's go back to the start. It began when Carly sent Justin this message: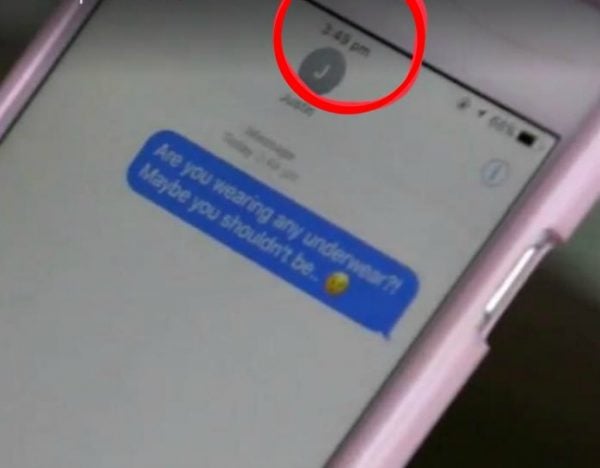 "Are you wearing any underwear?! Maybe you shouldn't be...," the message read.
All was well. Nothing to report. (Yet.)
Next, the camera panned to Justin's screen: