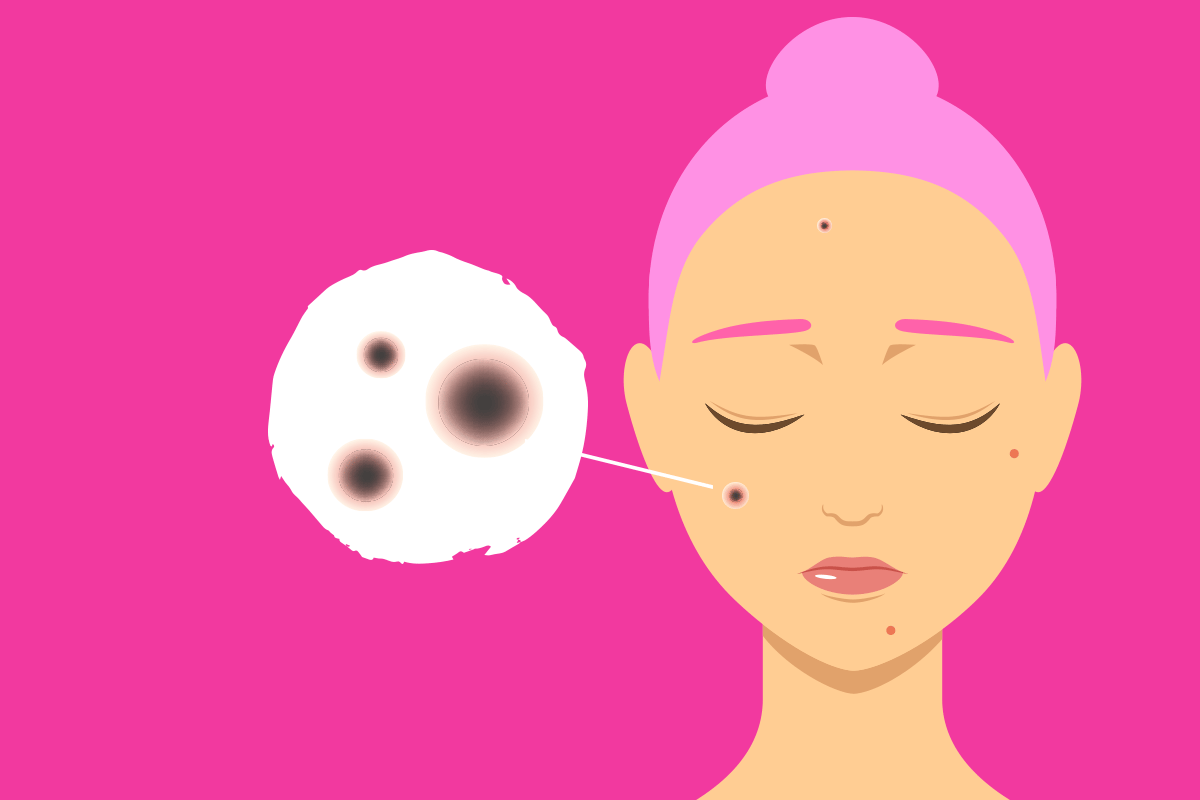 TABLE OF CONTENTS
Did you know there are six different types of pimples your body can bless you with?
It's true. Not one or two, but SIX.
Each type of pimple is capable of unleashing its own specific brand of hell on your face and body. Or both.
From red angry cystic pimples and blackheads on your nose that look like specs of dirt, to painful blind pimples hiding under your skin and juicy pustules that look they might pop at any moment, here's what you need to know about the six types of pimples.
Types of pimples – summary:
Whiteheads
Blackheads
Papules
Pustules
Cysts
Nodules
What are pimples?
Specialist Dermatologist and Fellow of the Australasian College of Dermatologists Dr Deshan Sebaratnam told Mamamia pimples are the result of blockages in your skin's pores.
"Acne vulgaris is the scientific name for pimples. Almost everyone experiences some form of acne in their life, up to 90 per cent according to some studies. It commences with the hormonal changes of adolescence and can persist into the third decade, or sometimes longer," he said.
Pimples can also appear almost anywhere on your body – think forehead pimples, nose pimples, pimples on chin, pimples on jawline or around the mouth, as well as pimples on your bum, back, the backs of your thighs and chest.
Different types of pimples
Stay with us on this, but pimples are basically onions. That's because A) there are many different types of pimples (all equally annoying) and B) at the root, pimples all start the same way.
There are two things to remember about all pimples: They start with a blocked pore (a comedome) and can be either inflammatory (angry and swollen) or noninflammatory.